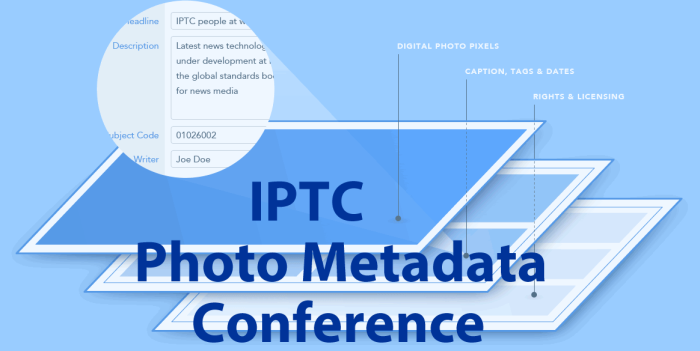 Metadata in the Real World:
The Payback on Your Investment
Thursday, 4 June 2015
09:30 – 17:00
Warsaw (Poland)
Morning Session (9:30 – 12:30)

The morning session will discuss the business value of applying metadata to photos.
Efficient application of metadata

by NTB Scanpix, presented by Solveig Vikene
by UNHCR, presented by Sarah Saunders

New value by new IPTC Photo Metadata properties
presented by Michael Steidl, IPTC, and Sarah Saunders, CEPIC
Automated tagging
How to apply rights metadata properly
The value of using identifiers
Lunch Break (12:30 – 14:00)

Afternoon Sessions (14:00 – ~ 17:00)

Video metadata update from last year's Conference
JPEG2000 – new format, new opportunities
The Metadata Conference will be held in conjunction with the CEPIC Congress 2015.
Participation
All interested parties are welcome to participate:
free-lance photographers, small and large picture agencies and libraries, and trade associations from the photo business.
Attending the conference requires registration:
All participants of the CEPIC Congress should tick this optional programme item in their registration for the Congress.
All persons not participating the Congress: please use the regististration form, conference fee = 100 EUR + VAT (120 EUR)
Conference Archive
This page provides an archive of presentations at all IPTC Photo Metadata Conferences since 2007.