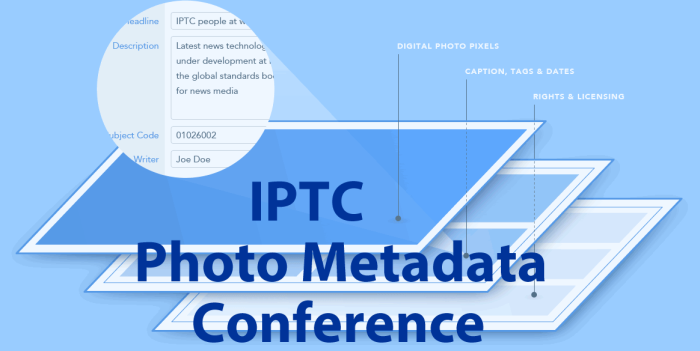 Fitting Metadata to Your Goal:
Combining Human Knowledge and Artificial Intelligence

Photo metadata must correctly communicate critical facts, such as identifying the image creator, copyright owner, location pictured and even the background story. Photo metadata should also describe the scene from a human perspective – in human language – to make search better.
Which metadata fields focus on human knowledge and how can Artificial Intelligence enhance or supplement human-authored metadata, such as helpful descriptions and identifying persons shown in the image? 
Join us for an in-depth discussion on human knowledge and artificial intelligence and how to combine both on
Thursday, 1 October 2020
in Palma de Mallorca (Spain)
IPTC has moved this event from its planned date in May to early October expecting that restrictions based on the coronavirus have been lifted by then.
This Conference will be held in conjunction with the CEPIC Congress, 30 September – 2 October 2020. Participants of the Congress can join the Conference for free.
If you want to join the Photo Metadata Conference only you will be able to register for it.
Previous Conferences
The IPTC Photo Metadata Conference has been held for the past 13 years – find out what was presented and discussed at previous meetings.