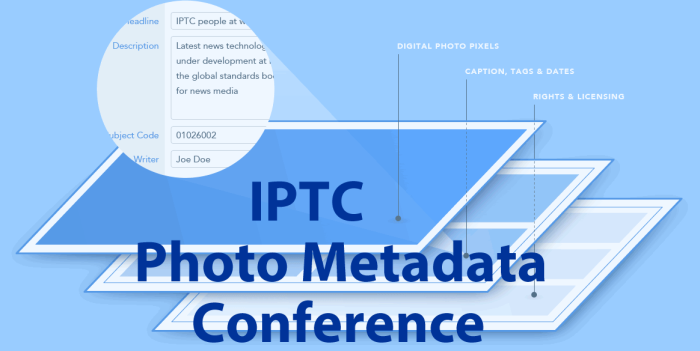 Profiting from Photo Metadata
Putting IPTC metadata to work for your image collections
In use for over 25 years, IPTC's photo metadata standard is the Lingua Franca of photo business around the globe.  It is also one of the best investments in 2019 for maximizing profit in the high volume fast paced world of digital photo search and sales.
Thursday, 6 June 2019, 14:00 – 18:00
Paris (France)
The Conference will discuss these topics and provide answers to the raised questions.
Do we still need photo metadata in 2019?
What drives the use of photo metadata?
What do we lose when photo metadata is stripped away before an image is published?
… will be discussed by
How to improve creating and editing photo metadata in 2019?
What makes a good human metadata editor and what are the barriers to success?
How to benefit from automated tagging of images?
How to improve image creation workflow using image management software?
How to use metadata efficiently in Business-to-Business image exchange?
… will be discussed by
Sarah Saunders, CEPIC & IPTC, presenting results of surveys among businesses supplying photos and among software makers
… and more
How to profit from photo metadata in 2019?
Business-To-Consumer publishing of images.
Embedding metadata into image files and/or the HTML of a web page showing the image.
Display of photo metadata by social media systems and search engines.
… will be discussed by
A speaker from a search engine
A speaker from a French newspaper and its online news
Brendan Quinn, IPTC,  statistics about photos published on news web sites collected by IPTC
Michael Steidl, IPTC, test results of social media systems and photo platforms – how they deal with embedded metadata.
The Conference will be moderated by Stéphane Guérillot, AFP and Chair of IPTC's Standards Committee.
This conference will be held in conjunction with the CEPIC Congress 2019.
Registered attendees of the CEPIC Congress can join the IPTC Conference without any further requirements.
If you are not attending the CEPIC Congress you can register for the IPTC Conference using this registration form. The fee is 120 EUR, including French VAT.
Previous Conferences
The IPTC Photo Metadata Conference has been held for the past 12 years – find out what was presented and discussed at previous meetings.
About the Speakers
Simon Brown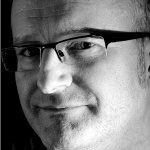 Simon's passion is using photogrammetry to create highly detailed and geolocated 3D models of what lies underwater, combining art and data in a truly unique way. Since the first 3D model of an iron gun appeared on screen the the idea of using a single image to record something ended and Simon now shoots thousands of images on a single dive to derive a 3D model. Meta data is one key element to managing the volume of data generated from a project and subjects include crashed aircraft, sunken ships and drowned towns such as Port Royal, Jamaica. His clients have included archaeologists and TV production companies, including National Geographic and Discovery Channel. See more of Simon's work at www.deep3d.co.uk
Andreas Gnutzmann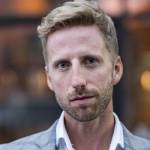 Andreas Gnutzmann is a Tech Lead from Oslo at Fotoware with more than 20 years of experience in the Tech industry. After participating in a few startups in the early 2000s, he joined FotoWare as a Software Developer in 2008. He then advanced to Tech Lead and Product Management responsibilities, and is currently FotoWare's remote working CTO based in Sydney, Australia.
Stéphane Guérillot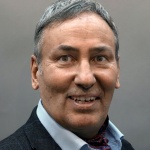 Stéphane Guérillot graduated from Telecom Bretagne, an engineering school and international IT research Centre He joined AFP (Agence France-Presse) in 1982 and got quickly involved in real time image processing. He was involved in the ISO JPEG standardization work and the development of the IPTC IIM standard. In 2002, he was appointed as AFP Director for the Technical International Affairs. From 2003 to 2007, he was the CEO of the APF subsidiary Fileas. Since 2015, he is the CEO of AFP BLUE, providing AFP – and third parties – with financial means, value added services and innovative technical solutions. Since 1995 Stéphane is AFP delegate to IPTC and its Chairman from 2005 until 2011. At present, he is a member of the IPTC Board and Chair of the Standards Committee.
Brendan Quinn
Brendan Quinn is Managing Director of the International Press Telecommunications Council (IPTC), the global standards body of the news media. He makes sure that IPTC provides value to over 60 member companies from Agence France-Presse, BVPA and CEPIC through to Reuters News, Shutterstock and Visual China Group. Before joining IPTC, Brendan was a developer, architect and team leader for various media companies including BBC, Associated Press and Fairfax Media, and consulted on digital media technology for other media companies and the UK government.
Sarah Saunders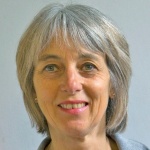 Sarah Saunders runs consultancy Electric Lane, working on image management and archiving projects. She is experienced in project planning, DAM procurement, data mapping, keywording and taxonomy, digital imaging and DAM implementation. Her clients are commercial and not for profit image libraries and organisations, and she has worked extensively in the heritage sector.
She has represented CEPIC in the IPTC Photo Metadata Working Group for the last ten years, and will be retiring from that post (though not from the industry) after this Conference.
Lúí Smyth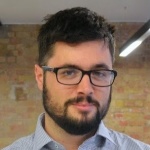 Senior Product Manager at Shutterstock
Lúí leads product development at Shutterstock Editorial, a premier source of editorial images for the world's media. In this role, he leads a team working on a new end-to-end content system with enhanced functionality across all channels. This includes content ingestion, metadata enrichment, APIs for content delivery as well as self-serve and high-touch web fronts. With fifteen years experience across journalism, media analysis, technology, and research, Lúí is an enthusiastic supporter of open source and open standards.
Prior to joining Shutterstock, he led blockchain research and ecosystem engagement at EdgeVerve R&D Labs in London. Throughout his professional career Lúí remains a social scientist at heart, and continues to see social and cultural considerations as being key to understanding and designing technological change.
Michael Steidl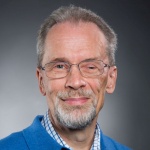 Lead of the IPTC Photo Metadata workstream.
In this workstream Michael is behind the IPTC Photo Metadata Standard and activities to promote its use and to secure trust in it since 2004. He has 30 years of experience with information technology for news media; as a consultant to news agencies and as IPTC Managing Director from 2003 to 2018. He also worked as a journalist, this makes him experienced in the major facets of the news business.
Andrew Wiard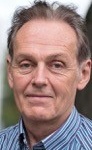 I began my life in press photography and photojournalism under the guidance of Simon Guttmann, at Report of London. I now work alone, continuing in the Report tradition. Along the way I've campaigned for reform of UK copyright law, first by representing the National Union of Journalists on the British Copyright Council during the passing of the Copyright Designs and Patents Act 1988. And more recently with Stop43, removing the notorious Clause 43 from the UK's Digital Economy Act of 2010. I've also co-founded Editorial Photographers UK, and am now on the Board of the British Press Photographers' Association.