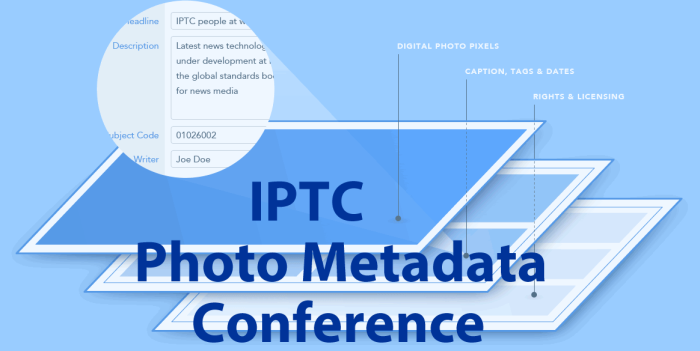 Profiting from Photo Metadata
Putting IPTC metadata to work for your image collections
In use for over 25 years, IPTC's photo metadata standard is the Lingua Franca of photo business around the globe.  It is also one of the best investments in 2019 for maximizing profit in the high volume fast paced world of digital photo search and sales.
Thursday, 6 June 2019, 14:00 – 18:00
Paris (France)
The Conference will discuss these topics and provide answers to the raised questions.
Do we still need photo metadata in 2019?
What drives the use of photo metadata. What do we lose when photo metadata is stripped away before an image is published?
How to improve creating and editing photo metadata in 2019?
What makes a good human metadata editor. Tools for automated tagging of images. Flexibility and workflow support of DAMs/MAMs. How to use metadata efficiently in Business-To-Business image exchange.
How to profit from photo metadata in 2019?
Business-To-Consumer publishing of images. Embedding metadata into image files and/or the HTML of a web page showing the image. Display of photo metadata by social media systems and search engines.
This conference will be held in conjunction with the CEPIC Congress 2019.
As registered attendee of the CEPIC Congress you can join the IPTC Conference without any further requirements.
If you don't attend the CEPIC Congress you can register for the IPTC Conference by this registration form. The fee is 120 EUR, including the French VAT.
Previous Conferences
The IPTC Photo Metadata Conference has been held for 12 years – find out what was presented and discussed at previous meetings.