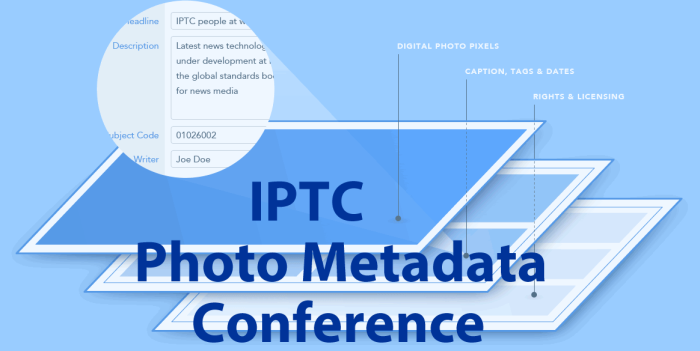 IPTC Photo Metadata Conference 2021
Free Online Conference
Thursday November 4 2021
This year's Photo Metadata Conference will again be held virtually, and will be free for all to attend.
Topics this year include accessibility, privacy and credibility.
Registration will be opening soon!
Previous Conferences
The IPTC Photo Metadata Conference has been held annually for 14 years – find out what was presented and discussed at previous meetings.