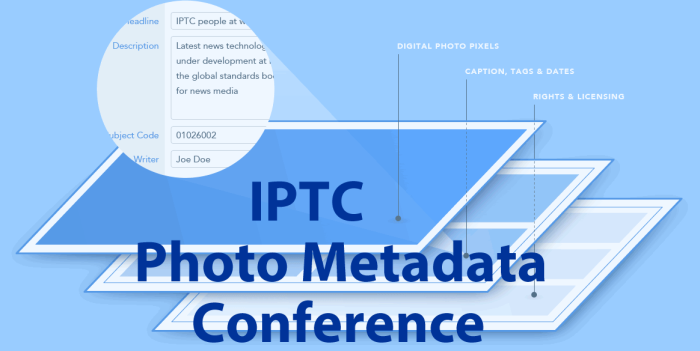 An eye on the future – how will media search develop?
Automated tagging, visual recognition and search methods of the future.
Friday, 16 June 2017
Berlin (Germany)
The 10th IPTC Photo Metadata Conference looks 10 years into the future to discuss the changes taking place in image search, tagging, and retrieval.
The projected benefits of these new automated technologies include increased productivity, increased hit rate and the ability to search visually by colour, texture and shape as well as by subject content.
But how well do these methods work in practice across the range of imagery in the marketplace, and how can the new technologies be harnessed most effectively?
With the participation of deep learning experts and vendors of automated tagging and search software, the questions of the day will be thrashed out where it matters –  at the annual Metadata Conference in conjunction with the CEPIC Congress, among the hundreds of image libraries and agencies whose businesses depend critically on media search.
Morning Session – 9:30 to ~12:30
Opening
Auto-Tagging and Visual Search
Lunch Break – ~12:30 – 14:00
Afternoon Sessions – 14:00 – 16:30
The IPTC Video Metadata Hub: the easy step from photo to video metadata – Michael Steidl, Manging Director and Video Metadata Lead of IPTC
How to attend
Venue
The IPTC Photo Metadata Conference held in conjunction with the CEPIC Congress will take place at Berlin city centre at the Maritim proArte Hotel. Click here to book a room at the Maritim proArte Hotel or for more information on accommodation.
On the day of the Conference please look first for the CEPIC Congress area and there for the IPTC Photo Metadata Conference room.
How to register
You have registered or plan to register for the whole CEPIC Congress: please check the box for attending the Metadata Conference on Friday.
You want to attend this Conference only: the participation fee is 100 EUR plus 19% VAT.
Please register using this web form.
To contact us post your message.
Previous Conferences
The IPTC Photo Metadata Conference is held since ten years now – find out what was presented and discussed at previous meetings.
About the speakers
Prof. Dr. Kai-Uwe Barthel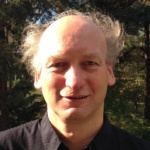 Kai studied electrical engineering at the Technical University of Berlin. At the university's department for image and signal processing he finished his PhD thesis in 1996 about fractal image compression. In 1998 Kai became head of R&D with LuraTech Inc. where hard- and software for image compression were developed. He also participated in the JPEG2000 standardization committee.
In 2001 Kai became a professor for visual computing at HTW Berlin, University of applied sciences, teaching image processing, computer vision, visual information retrieval and machine learning.
In 2009 Kai founded pixolution, a company for visual image search: www.pixolution.de. Pixolution's visual search technologies are used by many stock agencies.
Kai's latest research topics include automatic keywording of images, image search and the development of visual image navigation systems, research demos can be found at www.visual-computing.com
Adrian Hornsby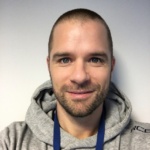 Adrian Hornsby is a Technology Evangelist at Amazon Web Service in the Nordics. He joined AWS as a Solutions Architect to help customers in the Nordics adopt AWS and move their IT infrastructure to the Cloud. As a Technology Evangelist, Adrian works with customers of all sizes, from start-ups to large enterprises, to help them adopt the AWS cloud. He is passionate about helping customers address their business needs by crafting highly scalable, flexible and resilient cloud architectures. Adrian has over 15 years of experience in the IT industry, having worked as software and system architect, backend and web developer and part of devops teams where his focus has been on cloud infrastructure and site reliability, writing application software, deploying servers and managing large scale architectures.
Georgi Kadrev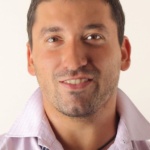 Georgi is a co-founder and a CEO of Imagga Technologies, a pioneer in the image-understanding-AI-as-a-service space. Georgi has been actively involved into image recognition, AI and entrepreneurship in the last 16 years and has won numerous individual and company awards for achievements in technology, innovation and entrepreneurship.
Uri Lavi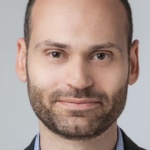 When great people work together to build the best business solutions, you can often find Uri in the background. He's always been fascinated by the team's energy and enthusiasm that has led to PicScout's best products.
Uri has managed a variety of teams in several companies, from Israeli start-ups to multinational organizations, specializing in data fusion, computer vision and artificial intelligence. Yet Uri is most proud of delivering the best possible solutions to PicScout's customers, and looking forward to more innovation from the PicScout team. He holds a B.Sc. in software engineering from the Technion, the Israeli Institute of Technology.
Ramzi Rizk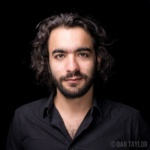 Ramzi Rizk is co-founder and CTO of EyeEm, a photography company building computer vision technology to understand images. At EyeEm, Ramzi leads a team developing EyeEm Vision, the company's image recognition technology that keywords, captions and ranks photos based on aesthetics. Before founding EyeEm, Ramzi spent years researching privacy in Social Media, and leading engineering teams focused on mobile and web. Ramzi is a passionate software architect, photographer and pianist. He loves product, scalable architecture, and the magical space where product, engineering and business meet.
Michael Steidl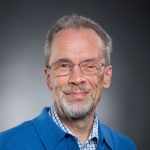 Managing Director of IPTC and Lead of the Photo Metadata workstream. IPTC develops and promotes efficient technical standards to improve the management and exchange of information between content providers, intermediaries and consumers. Michael has 25 years of experience with information technology for news;  first as a consultant to news agencies and then joining IPTC in 2003. He also worked as a journalist and managing director for news agencies, this makes him experienced in the major facets of the news business.
Michael Vaccarino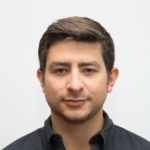 Michael joins us from Clarifai, a New York City based startup, which uses artificial intelligence to analyze and understand images and video. He currently leads the business team at Clarifai where he is responsible for strategic sales of the Clarifai platform. After finding success in the digital media industry, Michael has combined his passion for compelling storytelling and visual content with Artificial Intelligence and continues to explore cutting-edge applications of the technology.