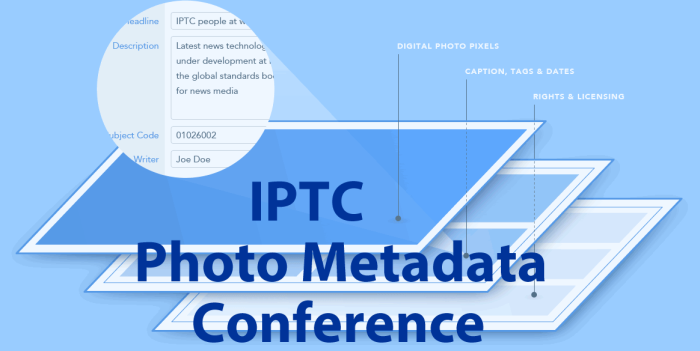 … discusses the efficient and reliable use
of Photo Metadata
Photo metadata is key to protecting images' copyright and licensing information online. It is also essential for managing digital assets. Detailed and accurate descriptions about images ensure they can be easily and efficiently retrieved via search, by users or machine-readable code. This results in smoother workflow within organizations, more precise tracking of images, and increased licensing opportunities.
To achieve this goal IPTC supports photo agencies, stock photo libraries, cultural heritage archives and single photographers by this conference which his held each year since 2007 in conjunction with the CEPIC Congress.
This has been discussed at previous conferences:
2020, Online: Making the most out of Licensable Images
2019 in Paris (France): Profiting from Photo Metadata
2018 in Berlin (Germany): Chasing the SmartPhoto
2017 in Berlin (Germany): An eye on the future – how will media search develop?
2016 in Zagreb (Croatia): Keep Metadata Alive and Intact
2015 in Warsaw (Poland): Metadata in the Real World: The Payback on Your Investment
2014 in Berlin (Germany): Moving Images -Moving Metadata?
2013 in Barcelona (Spain): Image Rights: Manage Them – or Lose Them
2012 in London (UK): Not just searching: Finding is the key to effective business
2011 in Istanbul (Turkey): Mind the Gap: media convergence and metadata solutions
2010 in Dublin (Ireland): Using Metadata to power your business
2009 in Dresden (Germany): Metadata in a Multimedia World
2008 In Malta: Metadata for Better Business
2007 in Florence (Italy): Working towards a seamless photo workflow