Categories
Archives
Today we announce the launch of two new browser extensions for viewing IPTC Photo Metadata on web pages.
The GetPMD tool is one of IPTC's most popular online resources. With the GetPMD tool, users can view the embedded IPTC metadata of any image on the web, whether it was embedded using either the IPTC IIM or the ISO XMP format. But up to now, users must copy and paste an image's URL into the tool, or install a browser "bookmarklet".
To make that a little bit easier, we have created the IPTC Photo Metadata Inspector, a simple browser extension that currently works with the Google Chrome and Mozilla Firefox browsers.
With the extension installed, a context menu will appear when you right-click on an image anywhere on the Web, with a menu option, "View IPTC Photo  Metadata." If you select that option, you will be taken to getpmd.iptc.org where you can see the embedded metadata for that image.
Please note that the Photo Metadata Inspector only works with simple images: it won't work with embedded video thumbnails or tweets, for example.
The browser extensions are open source, the code is available from the IPTC's GitHub repository.
Ideas for fixes and new features are welcome.
If you have feedback, please raise an issue on our GitHub repository, post suggestions to the iptc-photometadata@groups.io public discussion list, or contact us via the form on this site.
schema.org is the technology used by web site owners around the world to make metadata available to search engines and other third-party services. It is widely used to embed machine-readable data in websites for products, store opening times and much more.
It is also used as one of the sources of metadata for the Google search results. The schema.org "license", "acquireLicensePage" and "creator" properties in a page's HTML code are used in addition to IPTC Photo Metadata embedded in image files to populate the image panel.
schema.org version 11 was released this week. It contains two new properties on the CreativeWork type (and therefore its subtypes such as ImageObject) that were created to match their equivalent properties in IPTC Photo Metadata: copyrightNotice, which matches the IPTC Photo Metadata Copyright Notice property, and creditText, which matches the IPTC Photo Metadata Credit Line property.
The new fields are not yet supported by Google images search, but hopefully will be soon.
After the recent update, the current properties mapped to schema.org and used in Google images search results are:
The IPTC Photo Metadata Working Group is working on a more comprehensive document showing all possible IPTC Photo Metadata fields with their schema.org and EXIF equivalents. The full mapping document will be released soon.
Yesterday Michael Steidl, Lead of the IPTC Photo Metadata Working Group, gave a webinar to Bundesverband professioneller Bildanbieter (BVPA), the Federal Association of Professional Image Providers in Germany.
The webinar focused on the recently introduced image license information for Google image searches and the possible opportunities and risks for the professional image business.
"This year, Google introduced the so-called Licensable Badge for its image search. This feature enables images to be linked to license information and to be displayed in the image search results with a corresponding link. Image seekers from advertising, editorial offices and corporate PR can follow the link to obtain further information on how to use the image. This turns Google image search into a potential marketplace. But how can image providers use the new tool for themselves? Is it worth the effort of storing the necessary metadata? Are there any economic risks involved? Will Google soon become a meta picture agency?"
In the first part of the webinar, Michael Steidl explained which image metadata must be stored in order to display photo credits and "licensable" badges on Google. He also informed participants about the problem that certain software and web platforms deletes image metadata after upload.
In the second part, Alexander Karst explains the possibilities for increasing visibility through the new features and gives an assessment of the effects on the image market.
Thanks to BVPA for hosting Michael for the webinar.
We're very happy that we can make public some of the video recordings from the recent IPTC Photo Metadata Conference 2020, held on Tuesday 13 October 2020.
Thanks to all who attended – we had over 200 registrations for the webinar.
The videos are embedded below or can be viewed directly on YouTube by following the link above the embedded video.
Introduction
Brendan Quinn, Managing Director of IPTC, opened the day with an introduction to IPTC and an overview of what was to come (10 minutes):
Michael Steidl, Photo Metadata WG lead on IPTC Photo Metadata
Michael Steidl presented on why we should care about photo metadata in his presentation "About IPTC Photo Metadata" (48 minutes including Q&A)
Google's Licensable Images features
Francois Spies, a Product Manager for Google Images in Mountain View, presented on the Licensable Images features which they developed in consultation with IPTC this year.
After Francois' presentation, Matthew O'Such, VP SEO for Getty Images and Marcin Czyzewski, CTO and Picturemaxx joined us to share their views on implementing the changes to IPTC Photo Metadata required to power the Google Licensable Images feature. Then we had a Q&A session including Michael, Francois, Matthew and Marcin.
Unfortunately, Google asked us not to make a recording of their presentation or the panel available. However the resources that Francois shared are all available via our Quick Guide to IPTC Photo Metadata and Google Images.
Andy Parsons on the Content Authenticity Initiative
Next up, Andy Parsons (Adobe) introduced the Content Authenticity Initiative (47 minutes including Q&A and a wrap-up of the day from Brendan Quinn):
Thanks again to all our speakers and panellists for their contributions. We're already looking forward to next year's event!
Currently next year's IPTC Photo Metadata Conference is scheduled to be in late May 2021 in Mallorca, Spain in conjunction with the CEPIC Congress 2021. If that proves impractical then we will host another online event.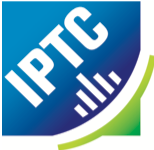 We are very happy to announce that this year's IPTC Photo Metadata Conference will be conducted fully online, and for the first time ever, is free for all to attend.
This year's conference takes place on Tuesday October 13, 2020 from 15:00 – 18:00 UTC time (see times in other timezones below).
We have some very special guests for this year's conference: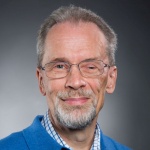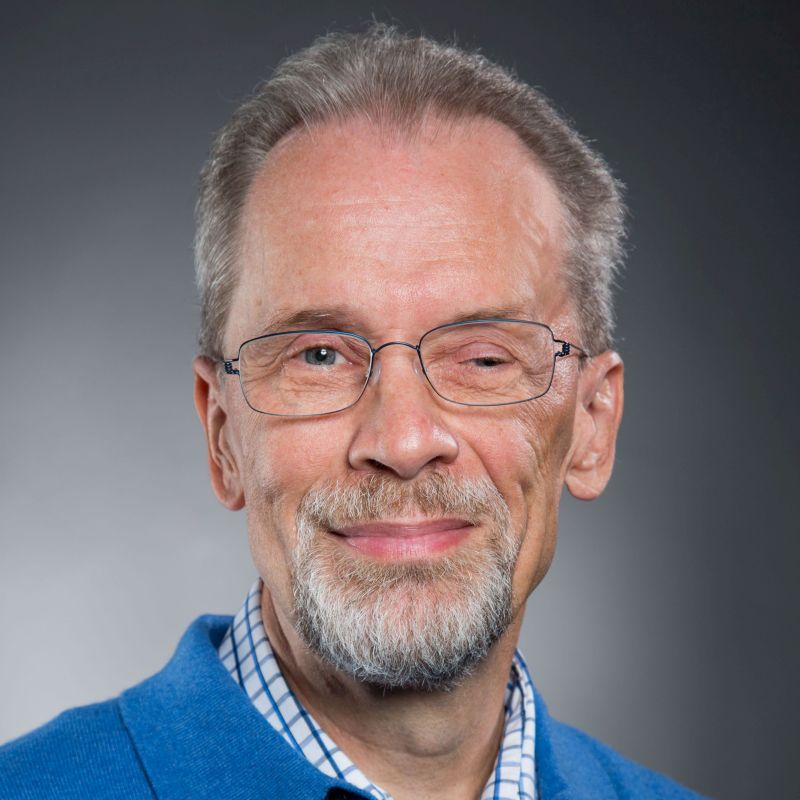 Michael Steidl, Lead of the IPTC Photo Metadata Working Group, will introduce IPTC Photo Metadata, and discuss recent developments, and what we see in the future of photo metadata.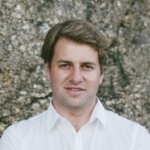 Francois Spies, Product Manager, Google Images will present Google's recent work on the "Licensable Images" project, which adds a "licensable" badge to images in Google search results, and links from the image preview panel in search results pages directly back to a place where users can obtain a licence to re-use the image.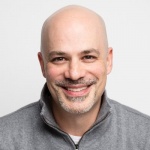 Andy Parsons, Director of Content Authenticity Initiative, Adobe will present the Content Authenticity Initiative, which is "designing components and drafting standards specifications for a simple, extensible and distributed media provenance solution."
How will the Content Authenticity Initiative work? What work has been done so far and what still needs to be done? How can you help?
Please register here via Zoom – it's free!
The IPTC Photo Metadata Conference has been held in conjunction with the CEPIC Congress for many years. The 2020 CEPIC Congress has been postponed to 19 to 21 May 2021, but with so much going on in the world of image metadata, we didn't want to miss out on the opportunity, so we are holding a virtual event this year. We look forward to joining CEPIC again next year, hopefully in Mallorca in May 2021.
IPTC Photo Metadata Conference 2020: times around the world
UTC / GMT: Weds 13 October, 1500 – 1800 UTC
London: Weds 13 October, 1600 – 1900 BST
Paris, Berlin, Amsterdam, Vienna: Weds 13 October, 1700 – 2000 CEST
Helsinki, Dubai, Tallinn: Weds 13 October, 1800 – 2100 EEST
New York, Toronto: Weds 13 October,  1100 – 1400 EDT
Beijing, Shanghai: Weds 13 October, 2300 – Thurs 14 October, 0200
When you register for the webinar on Zoom you will be sent a calendar invitation so you can make sure you attend at the right time!
The IPTC is very happy to announce that as a result of our collaboration with Google and CEPIC, Google Images's new licensable badge and other related features are now live.
This means that when photo owners include a photograph's Web Statement of Rights (also known as Copyright Info URL)  in an image's embedded metadata, Google will display a "Licensable" badge on the image in Google Images search results and the image will appear when the "View all images with Commercial or other licenses" filter is selected. If the Licensor URL is also added, Google will feature a "get this image on" link that takes users directly to a page on the photo owner's site enabling the user to easily obtain a license to re-use the image elsewhere.
The launch on Google Images comprises three different components:
"Licensable" badge

on image search results for images that have the required metadata fields

Two new links in the Image Viewer (the panel that appears when a user selects an image result) for people to access the image supplier's licensing information, namely:




A

"License details" link

. This directs users to a page defined by the image supplier explaining how they can license and use the image responsibly




A

"Get this image on" link

, which directs users to a page from the image supplier where users can directly take the necessary steps to license the image




A

Usage Rights drop-down filter

in Google Image search results pages to support filtering results for Creative Commons, commercial, and other licenses.



"As a result of a multi-year collaboration between IPTC and Google, when an image containing embedded IPTC Photo Metadata is re-used on a popular website, Google Images will now direct interested users back to the supplier of the image," said Michael Steidl, Lead of the IPTC Photo Metadata Working Group. "This is a huge benefit for image suppliers and an incentive to add IPTC metadata to image files."
The features have been in beta since February, and after extensive testing, refinement and discussion with IPTC, CEPIC and others, Google is rolling out the new features this week.
As we describe in the Quick guide to IPTC Photo Metadata and Google Images, image owners can choose from two methods to enable the Licensable badge and "Get this image" link: embedding IPTC metadata in image files, or including structured schema.org metadata in the HTML of the web page hosting the image.
Of the two approaches, using embedded IPTC metadata has two benefits. Firstly, the embedded metadata stays with the image even when it is re-used, so that the Licensable badge will appear even when the image is re-published on another website.
Secondly, the "Creator", "Copyright" and "Credit" messages are only displayed in search results when they are declared using embedded IPTC metadata.
"The IPTC anticipates that this will lead to increased awareness of image ownership, copyright and licensing issues amongst content creators and users," said Brendan Quinn, Managing Director of IPTC. "By providing direct leads to image owners' websites, we hope that this leads to increased business for image suppliers both large and small."
The Google announcements can be found here:
Previously, we shared​ that Google was making image credits and usage rights information more visible on Google Images. Google now displays information about image copyright and ownership details, alongside creator and credit info, when websites and photo-owners make that information available for Google to crawl. Since the announcement there has been steady growth in the amount images containing these embedded metadata fields, which in turn has helped drive greater user awareness of copyright for images on the internet.
Up to now, users have seen the IPTC metadata information when they click on the "Image Credits" link in the "Google Images viewer" – the panel that appears when a user selects an image. Starting from today, users will begin to see this information directly in the viewer, making this rights-related information even more visible.
You can see an example of what this looks like below: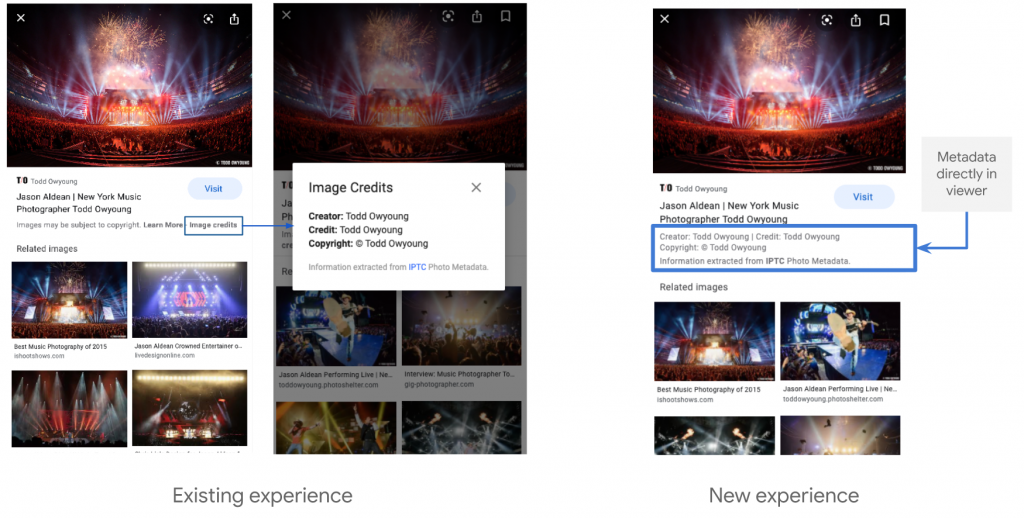 The Google Images team has said in a statement: "We are committed to helping people understand the nature of the content they're looking at on Google Images. This effort to make IPTC-related information more visible is one more step in that direction."
For more information on how you can embed rights and credits metadata in your photos, please see our Quick Guide to IPTC Photo Metadata and Google Images.
If you create photo editing or manipulation software and are looking for more information, please consult the Quick Guide or contact us for more information and advice.
We are very happy to continue working with Google and our partner organisation CEPIC on this and other developments in this area. We look forward to making an announcement about the launch of the related "Licensable Images" feature over the summer.
Last week IPTC did something we had never tried before: we ran a complete three-day member meeting virtually, using videoconferencing, which worked very well! Thanks to all our participants and presenters.
Spread over three days, over 50 attendees from the majority of IPTC member organisations across 16 countries heard over 20 presentations from IPTC Working Groups, IPTC member organisations and invited speakers on topics from AI-generated stock photography to tracking entities in news stories. The culmination of the event was the approval of new versions of ninjs, NewsML-G2 and Video Metadata Hub, and the (re-)election of Robert Schmidt-Nia as Chair of IPTC.
Monday: Photo Metadata, Sport and Web Publications
Monday set the tone with an introduction from IPTC Managing Director Brendan Quinn, and introductions from all attendees. Michael Steidl gave the first Working Group update as Lead of the Photo Metadata Working Group, covering the group's wide-ranging work over the past six months including releasing the Photo Metadata Standard 2019.1 including Image Regions, plus partnership projects with Google on exposing embedded IPTC Photo Metadata fields in search results, and emerging work with camera industry association CIPA and schema.org.
Laurent Le Meur, previous IPTC board member and currently CTO at EDRLab, gave a thought-provoking presentation on W3C Web Publications spec and how it might apply to the news publishing industry. Paul Kelly, lead of the Sports Content Working Group presented his group's investigations into semantic modelling for sports content, looking at existing sports models and current projects investigating schema.org and semantic / linked-data modelling of sports information, which will feed in to an upcoming version of SportsML.
Tuesday: NewsML-G2, ninjs, Robojournalism, AI, Blockchain, Trust and Video
Tuesday was a busy day: we started with Dave Compton from Refinitiv, lead of the NewsML-G2 Working Group, presenting the group's latest work including their proposal for NewsML-G2 2.29. Johan Lindgren of TT and lead of the News in JSON Working Group presented a proposal for ninjs 1.3, including many updates suggested by users and the community.
Ed Boyling of Thomson Reuters demonstrated a tool called Lynx Insights that is used by TR to generate news stories based on a rich set of rules defined by journalists. After a rule is created, an incoming news event (such as a company publishing a set of financial results) can automatically be converted to a readable story published on the wire within seconds.
Tao Chen of 500px (part of IPTC member Visual China Group) and lead of the AI Expert Group presented their latest work on AI for images, including automatic quality detection, face anonymisation, subjective feature detection (photos about "happiness" or "romance"), moving from simple face detection to age, gender and celebrity detection, automatic cutouts and more.
Angelo Marrara of ANSA and some project colleagues from EY presented their work on ANSACheck, a way of ensuring that content matches what the agency originally published using blockchain technology. The project has launched and you can see the tool embedded on ANSA's pages.
Brendan Quinn presented IPTC's latest work on trust and credibility in the news, including the IPTC Trust and Credibility Guidelines document draft that was published recently.
Finally, Pam Fisher of the Video Metadata Working Group presented the group's proposal for Video Metadata Hub version 1.3, an update to clarify and simplify some points and take on some suggestions from the community.
Wednesday: NewsCodes translations, Entities, Standards Committee and IPTC Election
Wednesday started off with Jennifer Parrucci of New York Times, lead of IPTC's NewsCodes Working Group, presenting the group's work since the last meeting, announcing translations of the core Media Topics controlled vocabulary into Danish, Simplified Chinese and Norwegian. We now publish Media Topics in 11 languages!
Christoffer Nilsson of new IPTC member iMatrics and Joacim Ståhl of Elysium AI (part of TT) both gave presentations on their work on extracting entities (people, places, organisations and objects) from news content, and we discussed the possibility of working as a group on an industry-wide "news entities" database.
The Spring 2020 IPTC Standards Committee Meeting was led by Stéphane Guérrilot of AFP, Chair of the Standards Committee. The first part of the meeting was a wide-ranging discussion on "how to make IPTC standards easier to use", which will lead to some interesting projects in the next few months on documentation, marketing materials, and open source software. The second part of the meeting was the formal IPTC member vote on the proposed new standard versions: we are pleased to say that ninjs 1.3, NewsML-G2 2.29 and Video Metadata Hub 1.3 were all approved!
Finally we held a General Meeting of IPTC voting Members, during which Robert Schmidt-Nia of DATAGROUP Consulting Services was elected as IPTC Chair. We also voted through a change to IPTC's official Articles of Association, introducing a new membership category. More on this in coming weeks!
Thanks again to everyone who made our first fully virtual member meeting such a a great success!
We are excited to announce that the result of our latest collaboration with Google has been launched in a beta phase: Licensable Images.
This feature, that Google is exploring with this beta, will enable image owners not only to receive credit for their work but also to find ways to raise people's awareness of licensing requirements for content found via Google Images.
By embedding IPTC Photo Metadata fields into their images (or using schema.org markup), Google will place a badge on licensable images in search results pages.
Under the image preview, Google will show embedded rights metadata (creator, copyright and credit fields). These have been displayed since IPTC's collaboration with Google in 2018, but will now be given more prominence.
Along with the rights metadata, Google will now show links to the image's usage licence and also a link to "Get this image".
See the image for a mockup of how it might look.
By embedding IPTC Photo Metadata into your images, these links will be shown for images on your own website and also when your customers publish images on their sites.
Along with the photo industry organisation CEPIC, IPTC has been working with Google on this project since the IPTC Photo Metadata Conference at CEPIC Congress in June 2019.
The user-facing side of the feature is planned to launch in the next few months. Google has released some developer documentation to encourage image owners to get ready for the launch.
Learn how to make licensable images work for your image collections
For IPTC members, we will be running a webinar today, Thursday 20 February at 15:00 GMT.
The webinar will  explain how the licensable images feature works and what image owners can do to get ready for the launch.
The speakers will be Michael Steidl, Lead of the IPTC Photo Metadata Working Group, and Brendan Quinn, Managing Director of IPTC.
Please check your email for the announcement and information on how to join.
For non-members, we will be publishing a page on this site on Friday 21 February that will explain how to take advantage of the feature.
UPDATE: We have now updated our Quick Guide to IPTC Photo Metadata and Google Images to include information on how to embed rights and licensing metadata in your images.
We're very pleased to see this launch. We look forward to seeing how our members will use this feature to draw more attention to the importance of image rights and licensing.
To support the work of IPTC in this and other areas, please consider joining IPTC.
IPTC is pleased to release a new version of its widely used Photo Metadata Standard, version 2019.1. This version introduces the exciting new feature to mark regions within an image using embedded metadata, directly in the image file.
Any existing or future IPTC Photo Metadata field can now be attached either to the image as a whole, or to an IPTC Image Region defined within the image.
"IPTC has received many requests from photographers and photo businesses for enabling them to set a region inside an image and to apply specific metadata to it, with the new version of the standard this can be done," said Michael Steidl, Lead of the IPTC Photo Metadata Working Group. "We hope IPTC Image Regions will be supported by imaging software soon."
What can IPTC Image Regions be used for?
IPTC Image Regions can be used for many purposes:
An IPTC Image Region can be used to recommending an area of particular interest in an image to be retained after cropping.

A photographer or picture editor can use IPTC Image Regions to specify the area to be used if a crop of a different shape is required, such as a square cropping in a landscape shot.

An IPTC Image Region can frame people in an image, using associated metadata from other fields in the standard attached to only that region, such as Person Shown. This opens up the possibility of news stories avoiding tired "from left to right: Jo Smith, Bill Jones, Susan Bloggs…" image captions. Now we have the ability to embed the names and details of people directly on the region relating to that person, so tools could display people's names when a user's pointer hovers over their faces.
IPTC Image Regions can be used to highlight products, artworks, or locations depicted within an image.

Another attractive feature of image regions is to identify the copyright owners of multiple photos integrated into a single composite image.

AI systems identifying objects, text, products and people in images no longer have to include the region information in sidecar files distributed with images. Using IPTC Image Regions, the information can be embedded within the image file itself.
There are many more possible use cases. We are looking forward to seeing applications of IPTC Image Regions that we haven't even thought of!
What shapes are supported?
According to the Specification, an IPTC Image Region can take the shape of a rectangle, a circle or for more complicated shapes, a polygon with any number of vertices may be used.
Dimensions of image regions can be specified in absolute (pixels) or relative (percentage) formats, and the Specification describes how software should retain IPTC Image Region information so that it is still meaningful after the image is cropped or transformed.
Image types and roles
To help with depicting different types of information using IPTC Image Regions, we have created two fields: Image Region Type and Image Region Role.
Image Region Type asserts the type of content of the region, denoting whether the image region shows a person, animal, bar code, product etc.
Image Region Role asserts what the region is used for. Examples might be to specify a recommended cropping area, a sub-image inside a composite image, the main subject to be used for cropping and focus purposes, or a region with special copyright information.
We have created controlled vocabularies that can optionally be used to populate both of these fields and we maintain them as part of the IPTC NewsCodes: Image Region Type and Image Region Role. The IPTC NewsCodes Working Group and Photo Metadata Working Groups may add terms to these vocabularies over time.
What metadata can be added to an IPTC Image Region?
In addition to Image Region Type and Role, any of the existing IPTC Photo Metadata fields can be used to describe an IPTC Image Region. Examples of fields that may be useful to attach to a region are:
This well organised structure of information about a region in an image can also help software makers to show the boundary of regions and associated metadata at the click of a button.
Help for users and for implementers
Users interested in exploring how IPTC Image Regions can be used can find more in a section about it in the IPTC Photo Metadata User Guide. Some examples are already available showing how an image with regions looks and how they can depict different types of information.
For implementers wanting to support IPTC Image Regions in their software tools, all definitions of the Image Region can be found in the IPTC Photo Metadata Standard specification document. The Specification includes detailed information show to express an image boundary correctly and how to include deliberately used metadata fields describing the content of a region.
Software support
Thanks to Phil Harvey, exiftool has supported IPTC Image Regions since version 11.74. The full source plus Windows and Mac OS packages can be downloaded from https://exiftool.org/.The CPAN version of exiftool does not yet support IPTC Image Regions.
We will link to other software supporting IPTC Image Regions as they become available.
Interested in more information?
Questions, comments, ideas?
We welcome your ideas, thoughts and especially implementations!
Please get in touch via the contact form on this site.