Categories
Archives
We had a great IPTC Photo Metadata Conference last week, focussing on accessibility, interoperability and authenticity.
Videos of all sessions are embedded in this post. Videos are also available from the event page. All videos have subtitles available – just click the "CC" button in the YouTube toolbar at the bottom of each video.
We started off with an introduction from IPTC Managing Director, Brendan Quinn:
Accessibility and "Born Accessible Content"
We then went into the first session, where David Riecks, co-lead of the IPTC Photo Metadata Working Group, introduced the new accessibility properties in the IPTC Photo Metadata Standard:
Next up was Sam Joehl of Level Access, who gave a fascinating presentation showing how a screen-reader application deals with images on the web, showcasing the need for good alternative text and image descriptions:
Next was a panel moderated by Caroline Desrosiers of Scribely, entitled Making Images Accessible Across Industries: How Does it Work and What's Next? Speakers included Kate Sherwood, Cailin Meyer and Rebecca Snyder of the Smithsonian Institution, Rachel Comerford from Macmillan Learning and Jon Sasala from Morey Creative Studios. The subject matter ranged from Smithsonian's image description guidelines for scientific research to Macmillan's "Born Accessible Content" initiative to the problems with "overlay" software that attempts to write alt text automatically. View the session here:
The next panel was moderated by David Riecks, and focused on "Image Accessibility Behind the Scenes: Metadata, DAMs, and Workflows." Speakers were Andrew Kirkpatrick, Director of Accessibility at Adobe, Margaret Warren, founder of ImageSnippets, and Janos Farkas, CEO of CLink Media. This session looked at the implementor's view and covered issues around user interfaces, ensuring metadata stays with images throughout their lifecycles, and of course asked when the new accessibility properties would be available in Adobe products!
Interoperability with Michael Steidl
Next up we moved on from accessibility to the second theme of the day, Interoperability. Michael Steidl, the other co-lead of the IPTC Photo Metadata Working Group, demonstrated IPTC's Photo Metadata Interoperability Tests, new tools to allow users and vendors to test the capabilities of image management software, and compare their metadata handling to the IPTC Photo Metadata Standard specification.
Authenticity, CAI and C2PA
The third theme of the day was authenticity. We invited Santiago Lyon, Head of Advocacy and Education for the Adobe-led Content Authenticity Initiative, to speak about the CAI and its sister project, C2PA – the Coalition for Content Authenticity and Provenance. We looked at some details around how C2PA technology will fulfil the requirements of CAI to provide tamper-evident images and videos.
Finally, Brendan gave some final comments and discussed the details that we know so far about next year's event. He also encouraged everyone to join the Friends of IPTC Newsletter, so that they can be the first to hear about next year's event!
As part of our series highlighting speakers at this week's Photo Metadata Conference, we are very happy to showcase the panellists who will be speaking at the second session: Making Images Accessible Across Industries: How Does it Work and What's Next?
Don't forget to register for the event which is less than two days away!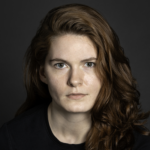 Kate Sherwood
Photographer, Smithsonian Institution, National Museum of Natural History
Kate Sherwood is a Biological Anthropologist and Photographer, which has led them on field expeditions around the world and on hundreds of photoshoots of human skeletal remains related to prehistoric and historic archaeological contexts and forensic cases for the Smithsonian's National Museum of Natural History (NMNH). Since 2017, Kate has produced over ten thousand images documenting the Smithsonian's collections, exhibitions, museum staff, and research, which have been featured on the front page of The Washington Post and appeared in The New York Times, NPR, and many other news outlets and scientific publications. As a disabled photographer, she strives to increase the accessibility of museum collections and research, especially for those who have been historically marginalised.
Cailin Meyer
Museum Collections Technician, Smithsonian Institution, National Museum of Natural History
Cailin Meyer is a Collections Technician at the National Museum of Natural History. Working with all types of natural history collections, Cailin specialises in disaster response and training, biohazard concerns, and increasing digital accessibility for individuals in museum spaces. Cailin is a co-chair of the Smithsonian Institution's DEAI working group, and actively works to increase resources for and understanding of digital accessibility concerns amongst Smithsonian staff. She has most recently tackled the unique issue of designing image description guidelines geared towards scientific and natural history specimens, working alongside Kate Sherwood and Rebecca Snyder. Cailin's background is in zooarchaeology, human and comparative anatomy, and dissection techniques. She earned her MA in Museum Studies from University of Kansas, her MA in Zooarchaeology from Illinois State University, and her BFA from Rhodes College.
Rebecca Snyder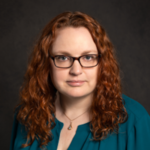 Informatics Branch Chief, Smithsonian Institution, National Museum of Natural History
Rebecca Snyder is the Informatics Branch Chief at the National Museum of Natural History, Smithsonian Institution (SI). Rebecca is responsible for the digital stewardship and preservation of collections and research data. Recent projects include the application of persistent identifiers for SI collections data and media, the Smithsonian Open Access initiative where she was responsible for designing the data flows between all SI collections systems, assisting in the development of a system of record for 3D data, and data quality improvement projects adhering to FAIR data principles. She is also a member of the Audubon Core data standard maintenance group, focusing on creating standards for the sharing of 3D data.
Rachel Comerford, Macmillan Learning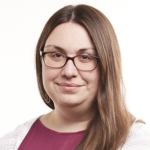 Senior Director of Accessibility Outreach and Communication, Macmillan Publishing
Rachel Comerford is the Senior Director of Accessibility Outreach and Communication at Macmillan Learning where she leads cross-functional efforts to ensure students of all abilities have access to their course materials. In 2020, BISG awarded Rachel the Industry Innovator award for her work helping Macmillan Learning to become the first Global Certified Accessible publisher by Benetech. Under her leadership, Macmillan was recognised by WIPO's Accessible Book Consortium with the International Excellence Award for Accessible Publishing in 2020 for their work towards providing educational materials that any student can use. Rachel has over a decade of experience in the print and digital publishing world. Prior to coming to Macmillan Learning as an editor, she held a variety of editorial and sales positions at WW Norton and Pearson.
Jon Sasala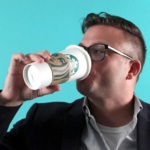 President, Morey Creative Studios
Jon Sasala is president of Morey Creative Studios, a New York-based HubSpot Partner Agency specialising in inbound B2B marketing, content development, web design, lead generation and sales support. He joined the Morey team in 2001 as a graphic designer, and has grown with the organisation throughout the last two decades to his current position. Jon heads the HubSpot User Group for New York City and hosts the 'Inbound & Down' podcast. In addition to his agency responsibilities, Jon co-founded InclusionHub.com, an online database, resource nexus, and community designed to help businesses make better decisions around web accessibility and digital inclusion. Closely connected with the design, programming and content side of web development—coupled with a comprehensive understanding of business operations—he has a unique perspective on the importance of web accessibility for companies operating in the digital world.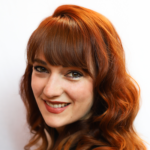 The panel will be moderated by Caroline Desrosiers, Founder and CEO of IPTC Startup Member Scribely. Scribely is a company on a mission to make images and videos more accessible to blind and visually-impaired people and more discoverable to search engines. Scribely's team of expert writers specialise in writing alt text for images and audio description for videos, helping digital media providers create born-accessible visual content for a more inclusive, equitable, and sustainable world. Before starting Scribely, Caroline worked for a global academic digital publisher, SAGE Publishing, where she led a working group to improve the accessibility of interactive eBooks. Caroline is also the Co-Host of Say My Meme, a podcast that describes the internet's best memes for people who cannot see them.
Accessibility features including live closed captions will be used at the event.
For those in timezones where the timing is inconvenient, please go ahead and register anyway – you will be sent a link to the event recordings afterwards.
There's still time to register. Attendance is free of charge for anyone – there is no requirement to be an IPTC Member to join.
For full schedule details and a link to register, see the event page.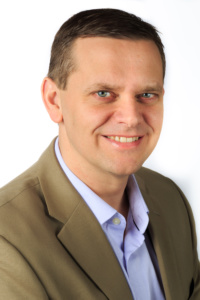 Following on from our announcement of new accessibility-focused properties being added to the next version of IPTC's Photo Metadata Standard, we are very happy to announce an additional speaker at this year's IPTC Photo Metadata Conference: Andrew Kirkpatrick, Director of Accessibility at Adobe.
Andrew and his team define Adobe's overall strategy for accessibility, attend to accessibility issues with product teams across the Adobe product line, and work with customers and standards groups, including representing Adobe on the accessibility-focused committees at the FCC, the United States Access Board, ETSI, and the World Wide Web Consortium. Andrew served as co-chair of the W3C's Accessibility Guidelines Working Group and is an Editor for the Web Content Accessibility Guidelines 2.1 standard.
We are very excited about next week's Photo Metadata Conference, which is taking place next Thursday, 4th November, from 1500 to 1900 UTC. Last year we had over 200 registrants, and this year we are on track to beat that number.
Accessibility features including live closed captions will be used at the event.
For those in timezones where the timing is inconvenient, please go ahead and register anyway – you will be sent a link to the event recordings afterwards.
There's still time to register. Attendance is free of charge for anyone – there is no requirement to be an IPTC Member to join.
For full schedule details and a link to register, see the event page.
IPTC members and our guests have just finished a very busy 2021 edition of our IPTC Autumn Meeting. Held online over three days, the meeting was a mix of IPTC Working Group presentations, members presenting recent projects, and invited guest speakers on important topics in the news and media world.
This year we heard member presentations from:
Honor Craig-Bennett of the BBC reporting on the Images Digital Asset Management system, based on the Guardian's open-source GRID system. We heard from Andy Read about this system
Heather Edwards from Associated Press spoke about their project to replace their existing rules-based classification system
Mark Milstein from Microstocksolutions spoke about a new project he is working on to create "synthetic media" AI-generated images and videos based on textual descriptions and metadata
DATAGROUP Consulting Group's Robert Schmidt-Nia spoke about a project using AWS's Comprehend text classification service to power a serverless news classification system using IPTC's Media Topics vocabulary
Frameright's Marina Ekroos speaking about an EU stars4media project they are working on called "Artificial Intelligence in photojournalism: can it work?"
Scott Yates from new Startup Member JournalList spoke about the trust.txt project, letting news providers state their affiliates and official social media channels in a simple way
Bruce MacCormack from CBC / Radio Canada spoke about Project Origin, looking at authenticity for video and news media, passing requirements to the C2PA work
The BBC's Charlie Halford spoke about C2PA, updating members with a deep technical view on how the system is planned to work, as detailed in the recently-released draft specification.
In addition, we heard from guest speakers:
Keesiu Wong of Design AI spoke about the Videre AI project, looking at "next-generation video understanding". He was joined by project partner Javier Picazo from Associate Member Agencia EFE, Spain's national news agency.
Alex Lakatos of Interledger spoke about the distributed payments technology which is used by…
Uchi Uchibeke of Coil who use Interledger to implement micropayments which can be implemented on publisher websites by adding one line of HTML.
New standard versions
The Working Group presentations were also packed with content, in particular three new standard versions that were proposed to the Standards Committee:
NewsML-G2 v2.30 adds fields for "residrefformat" and "residrefformaturi" to enable publishers to describe the format of a resource ID reference, and makes catalog and catalogRef optional to support publishers who only use URIs for controlled values and therefore have no need for catalogs
The News in JSON Working Group's ninjs v2.0 is a non-backwards-compatible new release which changes the way repeating values are handled, moving from patternProperties fields with arbitrary names such as "body_text" and "body_html" to arrays with fixed names such as "bodies". The objects within the array elements include properties "role" and "contenttype" which take the place of the arbitrary extension to the "body_" tag.
The IPTC Photo Metadata Standard v2021.1 adds new properties to IPTC Core which are intended to be used for accessibility purposes: "Alt Text (Accessibility)" and "Extended Description (Accessibility)". We have also added and Event Identifier property to align with other metadata ID properties, and modified the Description Writer field to include the writer of the accessibility fields.
New faces
We were very happy to welcome new members Frameright, JournalList, Spotlight Sports Group, Glide Publishing Platform to the meeting.
The Standards Committee was chaired for the first time by new Chair Paul Harman of Bloomberg.
The AGM was the first for new Treasurer, Gerald Innerwinkler of Austria Press Agentur APA.
And we congratulate Philippe Mougin of Agence France-Presse AFP for being voted on to the IPTC Board of Directors, along with the existing Board members who were all re-elected.
It was another great meeting with over 70 representatives from 42 organisations in 17 different countries! We're hoping that the next IPTC member meeting will be back to face-to-face, and we have provisionally booked Tallinn, Estonia for 16 – 18 May, 2022. We will confirm this in January 2022.
We are proud to announce the upcoming IPTC Photo Metadata Conference. This year's event will be held online on Thursday 4th November 2021 as a Zoom webinar, free for anyone to attend, whether you are an IPTC member or not.
We are very happy to be hosting speakers from:
the Smithsonian Institution, Macmillan Learning, Morey Creative Studios and Level Access speaking about accessibility for images on today's web
Adobe and the Content Authenticity Initiative speaking about content authenticity and provenance and the forthcoming C2PA specifications
Michael Steidl from IPTC's Photo Metadata Working Group introducing IPTC's new tools to measure and compare the interoperability of photo metadata tools.
The event will run from 1500 to 1900 UTC, which is:
1500 to 1900 in the UK, Ireland and Portugal
1600 to 2000 in Central Europe
1700 to 2100 in Eastern Europe and Israel
1100 to 1500 in US East Coast
0800 to 1200 in US West Coast
2300 to 0300 in China
0200 to 0600 on Australia's East Coast (sorry about that!)
See more information and register at https://iptc.org/events/photo-metadata-conference-2021/ or simply register using this link.
The webinar will be recorded, and those who register but can't attend will be sent a link to the video so that they can watch the recording afterwards.
After registering, you will be emailed with a calendar invitation and a Zoom webinar link.
We're looking forward to seeing you there!
This week IPTC hosted its Spring Meeting. We're getting used to the online format now and it worked very well once again! We had over 70 attendees this time, from IPTC member organisations and invited guests.
Day One included a focus on accessibility, with Jeanne Spellman of the W3C Silver Task Force giving a preview of the work towards the next version of WCAG, version 3. Jeanne described how the focus is shifting from "all or nothing" compliance to a graded score, with a fairer approach to multiple disabilities rather than the current focus on only a few conditions.
This dovetailed well with Caroline Desrosiers' talk about her company (and recently joined IPTC Startup Member) Scribely, which provides image description services to e-commerce and photography companies.
Monday also included a detailed session from Michael Steidl, now co-lead of the Photo Metadata Working Group along with David Riecks, who gave a detailed history lesson on metadata embedded in photos and the various ways that image metadata is used in different image formats. The knowledge came in handy on Wednesday when we looked at the detail of how trust metadata is embedded in images.
Pam Fisher, lead of the Video Metadata Working Group, discussed the WG's recent work updating the Video Metadata Hub User Guide, looking at new embedded metadata formats, and looking at how to promote the use of Video Metadata Hub as a standardised set of video metadata fields in any formats and tools.
Day Two saw a focus on Knowledge Graphs and Semantic Technology, a growing topic of interest in newsrooms and media organisations around the world. We saw presentations on real-world implementations of knowledge graphs from Stuart Jennings of the BBC; Pia Virtanen of YLE, the Finnish national broadcaster; Ridho Reinanda of Bloomberg, and Manfred Mitterholzer of APA, the Austrian national news agency.
Silver Oliver of consultancy Data Language shared some lessons learned from working with linked data and semantic technologies for 10 years including his work on the BBC Sport Ontology. This led to an update from Paul Kelly on the progress of the IPTC Sports Content Working Group's ongoing work on making a semantic web version of our SportsML standard, with help from Silver and others.
Day Three started with updates from the News in JSON Working Group (from WG Lead, Johan Lindgren of TT) looking at work towards ninjs 2.0 including Protocol Buffers compatibility and some new fields for rights management. The NewsML-G2 and News Architecture Working Group update from WG Lead, Dave Compton of Refinitiv discussed some work on making NewsML-G2 easier to understand including a soon-to-be-revealed new version of the NewsML-G2 Generator tool.
After Linda Burman presented the recent work of the IPTC Public Relations Committee, we heard from three trust and credibility projects. WeVerify, presented by Denis Tayssou of AFP, is an EU project creating a toolkit for forensic analysis of website and images that can be used by fact checkers. WordProof, presented by its founder Sebastiaan van der Lans, is a blockchain-based verified time-stamping system that can be used to show when a piece of content was first created. Finally C2PA (the Coalition for Content Authenticity and Provenance) was presented by technical working group lead Leonard Rosenthal of Adobe. C2PA is working on the technical details underpinning the Content Authenticity Initiative, which we have heard about before, so it was great to learn more about the nuts and bolts of how it is planned to work.
Jennifer Parrucci of The New York Times, lead of the NewsCodes Working Group, presented the WG's latest work, including last week's update to NewsCodes including Media Topics, and looking into future work around supporting new languages, more integration with Wikidata, and explaining how users of Media Topics can extend the vocabulary to include their own terms. Then Kurt Mathiasen of TV2 Danmark discussed his organisation's use IPTC Media Topics in their system workflows, and the challenges of their plans to use more industry standards such as IPTC's News Architecture as a way to join up the metadata that is distributed between third-party systems and currently must be re-keyed or cut-and-pasted from one system to another.
The Spring Meeting ended with a surprise for Stéphane Guérillot, chair of the Standards Committee. He thought he was going to be chairing a meeting but instead we introduced many past IPTC member delegates as guest attendees, and presented a slideshow of some of his history over his amazing 40 year membership of IPTC! We all value and appreciate the work Stéphane has put in to IPTC over his tenure as working group lead, board member and Chair of the Board, Standards Committee Chair, and Treasurer. When Stéphane retires at the end of June, he will be sorely missed, although he is welcome to back any time, because as current Chair Robert Schmidt-Nia announced, the Board has agreed to make Stéphane an Honorary Member of IPTC. Congratulations, Stéphane!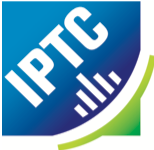 We are excited to present to IPTC members the full agenda for the IPTC Spring Meeting 2021, taking place online from Monday May 10th to Wednesday May 12th.
We are honoured to have presentations from IPTC members Adobe, BBC, Agence France-Presse (AFP), The New York Times, Bloomberg, Austria Press Agentur (APA) and new member Scribely, along with guest presentations from the World Wide Web Consortium (W3C), Data Language, TV2 Denmark, and YLE Finland.
Themes include
metadata for content accessibility;
knowledge graphs and semantic technologies in news and media; and
trust and credibility, including a presentation by Leonard Rosenthal of the new Coalition for Content Authenticity and Provenance
Plus we will have all our regular presentations from our Working Groups in NewsML-G2, Photo Metadata, Video Metadata, NewsCodes (including Media Topics), News in JSON and Sports. We will also have sessions for our Standards Committee and PR Committee.
There will also be some time allocated each day to member networking. While we can't match the networking opportunities of an in-person meeting, we will be using some new tools to make networking more interesting and approachable for members.
We are also planning to hold a special webinar the week before the meeting Introducing knowledge graphs for the media, so we can get straight into the interesting content during the member meeting and not spend time introducing the concepts.
All IPTC member organisations are welcome to attend at no cost.
IPTC members can see more information on the Spring Meeting 2021 page in the IPTC Members-Only Zone.
We're very happy that we can make public some of the video recordings from the recent IPTC Photo Metadata Conference 2020, held on Tuesday 13 October 2020.
Thanks to all who attended – we had over 200 registrations for the webinar.
The videos are embedded below or can be viewed directly on YouTube by following the link above the embedded video.
Introduction
Brendan Quinn, Managing Director of IPTC, opened the day with an introduction to IPTC and an overview of what was to come (10 minutes):
Michael Steidl, Photo Metadata WG lead on IPTC Photo Metadata
Michael Steidl presented on why we should care about photo metadata in his presentation "About IPTC Photo Metadata" (48 minutes including Q&A)
Google's Licensable Images features
Francois Spies, a Product Manager for Google Images in Mountain View, presented on the Licensable Images features which they developed in consultation with IPTC this year.
After Francois' presentation, Matthew O'Such, VP SEO for Getty Images and Marcin Czyzewski, CTO and Picturemaxx joined us to share their views on implementing the changes to IPTC Photo Metadata required to power the Google Licensable Images feature. Then we had a Q&A session including Michael, Francois, Matthew and Marcin.
Unfortunately, Google asked us not to make a recording of their presentation or the panel available. However the resources that Francois shared are all available via our Quick Guide to IPTC Photo Metadata and Google Images.
Andy Parsons on the Content Authenticity Initiative
Next up, Andy Parsons (Adobe) introduced the Content Authenticity Initiative (47 minutes including Q&A and a wrap-up of the day from Brendan Quinn):
Thanks again to all our speakers and panellists for their contributions. We're already looking forward to next year's event!
Currently next year's IPTC Photo Metadata Conference is scheduled to be in late May 2021 in Mallorca, Spain in conjunction with the CEPIC Congress 2021. If that proves impractical then we will host another online event.
We had a great IPTC Member Meeting last week, our second online event. We're getting used to online events now!
After introductions and a get-to-know-your-fellow-members session, Dave Compton of Refinitiv presented the NewsML-G2 Working Group's report. We didn't have a new version of NewsML-G2 this time but we are doing work on making NewsML-G2 easier to understand and to use. We have been working on a NewsML-G2 Generator (soon to be launched), NewsML-G2 unit tests and a Python module. Some proposals for additions to NewsML-G2 were also discussed.
Brendan Quinn, IPTC Managing Director then hosted a re-introduction to semantic web technology: RDF, SPARQL, schema.org and how they relate to GraphQL, knowledge graphs and other buzzwords in 2020's world of data. This proved to be a useful background and refresher for many of the following sessions over the next three days that touched upon semantic technology in almost every presentation!
Paul Kelly, individual member and group lead, presented the Sports Content Working Group's report highlighting the work that the group is pursuing on looking at a more semantically rich successor to SportsML.
Jennifer Parrucci of The New York Times presented the NewsCodes Working Group report. The focus since the last meeting was on a new batch of Media Topics terms, refreshing some labels and definitions, and adding more translations – we are now up to 11 languages in the Media Topics vocabulary! We have also updated the Genres vocabulary and launched the Trust Indicators CV.
Still on metadata and controlled vocabularies, we hosted a presentation and discussion session about Named Entities for News, including presentations by IPTC members Christoffer Krona from iMatrics, Jennifer Parrucci from The New York Times and Jeremy Tarling from BBC showing their organisations' approach to managing metadata for named entities such as people, places and organisations. We had an interesting discussion about how IPTC can help the industry to move forward in managing named entities. Look out for more information from us soon!
On Tuesday, we started with Michael Steidl's Photo Metadata Working Group presentation, including a report on how the Google Licensable Images work has been received. Pam Fisher, lead of the Video Metadata Working Group then presented ongoing work towards a new user guide for video metadata, based on use cases and scenarios so we can make video metadata more approachable for people in different parts of the media industry.
Johan Lindgren of TT Nyhetsbyrån presented the work of the News in JSON Working Group, including discussions of work towards a ninjs 2.0, looking at how ninjs can map to binary serialisation formats such as Protocol Buffers and Avro, and support for machine-readable rights in ninjs documents.
The second half of Tuesday was filled by the IPTC Photo Metadata Conference 2020 – see our separate news post about that event!
Wednesday morning was dedicated to important IPTC internal business, including the IPTC 2020 Annual General Meeting, where we re-elected the current board including Robert Schmidt-Nia of DATAGROUP as IPTC Chair. Linda Burman, individual member and Chair of the PR Committee, 
We also held the Autumn 2020 IPTC Standards Committee Meeting, chaired by Stéphane Guérillot of Agence France-Presse, where we discussed our ongoing project to "make IPTC standards more usable". If you have any ideas about how we can make our work more usable or more accessible, please get in touch!
We ended the day with presentations from Laurent Le Meur of EDRLab, Steve Callanan of WireWax presenting their video analysis and manipulation tools, and Andy Read of the BBC speaking about their implementation of the GRID open source image management system.
IPTC members can find PDFs of all presentation files on the members-only event page.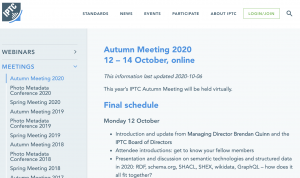 The IPTC Autumn Meeting 2020 will take place next week, from Monday 12 October to Wednesday 14 October. The meeting will be held online using the Zoom platform, as we did for the IPTC Spring Meeting in May.
Over 30 IPTC member organisations will be represented, with more still finalising their attendance.
Presentations will range from Working Group updates and our 2020 Annual General Meeting to presentations from invited startups, discussions on IPTC participation in industry projects, and exciting presentations from members on relevant projects within their companies.
The IPTC Photo Metadata Conference 2020 is "co-located" with the IPTC Autumn Meeting – so we will be moving from the member meeting to the Photo Metadata Conference on the Tuesday afternoon.
Attendance is free for IPTC members. If you are not already registered, please go to the Members-Only event page to register.