Categories
Archives
IPTC's Photo Metadata Working Group has released the Cultural Heritage Panel plugin for Adobe Bridge, which focuses on fields relevant for images of artwork and other physical objects, such as artifacts, historical monuments, and books and manuscripts.
Sarah Saunders and Greg Reser, experts from the cultural heritage sector, conceived the IPTC Cultural Heritage Panel to address needs of the photo business and growing community of museums, art foundations, libraries, and archive organisations. Furthermore the panel fills a gap: Many imaging software products, including Bridge, do not support all metadata fields of the IPTC Photo Metadata Standard 2016 for artwork or objects.
The artwork or object fields – a special set of metadata fields developed by IPTC a few years ago – describe artworks and objects portrayed in the image (for example, a painting by Leonardo da Vinci). This means that descriptive and rights information about artworks or objects is recorded separately from information about the digital image in which they are shown. Multiple layers of rights and attribution can be expressed  – copyright in the photo may be owned by a photographer or museum, while the copyright in the painting is owned by an artist or estate.
The new plugin for Bridge (CC versions up to 2016 and CS6 were tested) allows people to view the image data, and write into these fields using a simple panel, which has been tailor-made for use in the heritage sector. The panel includes fields for artwork/object attributes and also relevant digital image rights.
"The Cultural Heritage Panel will be very useful for people working in the heritage sector in museums and archives," Saunders, a consultant specialising in digital imaging and archiving. "It allows them to manage and monitor data about objects and artworks that is embedded in the IPTC XMP fields in the image."
The panel is especially helpful for small organisations without digital asset management systems, and large organisations with many individual contributors – all of whom may enter metadata into the standard fields using Adobe Bridge, said Reser, a metadata analyst for the University of California, San Diego, who wrote the JavaScript code for the project.
"The metadata can then be transferred into an organisation's digital asset management system; the panel helps ease the ingest process," Reser said.
Reser also noted that the panel helps incorporate more people into workflows, such as freelance photographers, who otherwise may not have access to an organisation's digital asset management system. The Cultural Heritage Panel allows them to be an efficient part of the process of viewing the metadata included with an image, and adding to it when appropriate.
"IPTC is the most popular schema in embedded metadata," Reser said. "Over time I bet we'll see a lot of the cultural heritage fields creep into off-the-shelf programs and software."
The panel is free, includes an easy-to-use interface, and includes key image administration fields. Image caption and keywords can be automatically generated from existing Artwork or Object data.
Download the IPTC Cultural Heritage Panel and User Guide for Adobe Bridge.
Questions? Contact us.
Twitter: @IPTC
LinkedIn: IPTC
It's an Olympic year for IPTC's SportsML 3.0 standard, the recently released update to the most comprehensive tech-industry XML format for sports data. 
Norsk Telegrambyrå (NTB), in Norway, is one of the first news organizations to implement SportsML 3.0, in time for the 2016 Games in Rio.
"We figured, why not use the latest technology available?" said Trond Husø, system developer for NTB, who worked on the standard's update, released in July. "SportsML 3.0's use of controlled vocabularies for sport competitions and other subjects now provides many benefits, including more flexibility. Storing results is also more convenient."
SportsML 3.0 is the ideal structure and back-end solution used by many major news organizations because it is the only open global standard for scores, schedules, standings and statistics.  "It saves the time and cost of developing an in-house structure," said Husø, also a member of IPTC's Sports Content Working Party.
The Rio Games, which will host about 10,500 athletes from 206 countries, for 17 days and 306 events, are revolutionary for big data and new approaches for managing it. For the first time, the International Olympic Committee (IOC) used cloud-based solutions for work processes including volunteer recruitment and accreditation.
And consider the experimental technologies and apps launched by key broadcasters and Olympic Broadcasting Services, the Olympic committee responsible for coordinating TV coverage of the Games: virtual reality footage, online streaming, automated reporting, drone cameras, and Super-High Vision, which is supposedly 16 times clearer than HD.
Billions of Olympic spectators worldwide have naturally come to expect real-time results and accurate scores to be delivered to them, with a side of historical perspective. All with little thought as to how the information reaches the public, be it via tickers on websites, graphic stats on TV screens, or factoids offered by commentators.
Schedules, competitors' names, bio information, times, rankings, medalists – how does all of this data get served up so quickly and uniformly among networks and news services? And how does it get integrated into existing news systems, namely SportsML 3.0?
It starts with the IOC – the non-profit, non-governmental body that organizes the Olympic Games and Youth Olympic Games. They act as a catalyst for collaboration for all parities involved, from athletes, organiser committees, and IT, to broadcast partners and United Nations agencies. The IOC generates revenue for the Olympic Movement through several major marketing efforts, including the sale of broadcast rights.
The IOC produces the Olympic Data Feed (ODF), the repository of live data about past and current games. The IOC is responsible for communicating the official results; they use the specific ODF format for their ODF data.
Paying media partners sign a licensing agreement to use ODF, to report on results through their own channels, and build new apps, services and analysis tools.
The goal of ODF is to define a unified set of messages valid for all sports and several different news systems – so that all partners are receiving the same data, at the same time. It was introduced for the Vancouver Games in 2010 and is an ongoing development effort.
According to the IOC's website, ODF plays the part of messenger. From a technical standpoint, the data is machine-readable. ODF sends sports information from the moment it is generated to its final destination via Extensible Markup Language (XML). XML, a framework for storing metadata about files, is a flexible means to electronically share structured data via the Internet, as well as via corporate networks.
IPTC's SportsML 3.0 easily imports data from ODF. Using SportsML to structure the ODF's data is a broad and comprehensive solution to approaching all sports and competitions worldwide. ODF has identifiers for sports and awards (gold, silver, and bronze medals) executed at the Olympic Games; sports outside of ODF are identified by vocabulary terms of SportsML.
 "SportsML 3.0 provides one structure for the data for developers to work in," said  Husø. "The structure will be the same, even if there are changes to ODF in future Olympic Games; the import and export process of the data will not change."
Among content providers that use SportsML (various versions) are NTB, AP mobile (USA), BBC (UK), ESPN (USA), PA – Press Association (UK), Univision (USA, Mexico), Yahoo! Sports (USA), and Austria Presse Agentur (APA) (Austria), and XML Team Solutions (Canada).
SportsML 3.0 is based on its parent standard, NewsML-G2, the backbone of many news systems, and a single format for exchanging text, images, video, audio news and event or sports data – and packages thereof. SportsML 3.0 is fully compatibility with IPTC G2 structures.
For more information on SportsML 3.0:
SportsML 3.0 Standard, including Zip package
SportsML 3.0 Specification Documents, IPTC's Developer site
NewsML-G2 Standard
Contact: Trond Husø @trondhuso, Trond.Huso@ntb.no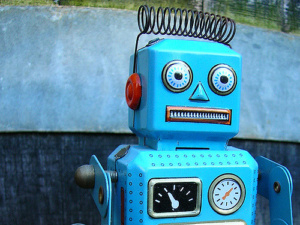 Mittmedia and Journalism++ Stockholm, two news organizations in Sweden, are successfully developing and incorporating AIPs, automation tools and robots into workflows to enhance to the capabilities of newsrooms, as reported at the International Press Communications Council's (IPTC) Spring Meeting 2016.
News organizations continue to experiment with bots as part of a frontier in automation journalism, as publishers draw on the benefits of the massive amounts of data available to newsrooms, including information about their own audiences. Despite some apprehension, the benefits of automating parts of the publishing process are many: aiding journalists in storytelling with the ability to sift through big data, refining workflows and reducing workloads, and more precise and faster content delivery to customers.
Mittmedia began their automation efforts in 2015 with a weather forecast text bot, which pulls data from the Swedish Meteorological and Hydrological Institute.  
Set up initially as a testing tool based on a simple minimum viable product (MVP), it now delivers daily forecasts for 42 municipalities, soon to be 63.
Mittmedia's next project was Rosalinda, a sports robot that transforms data into text for immediate publishing. Data is pulled from the Swedish website Everysport API, giving developers access to information on 90,000 teams and 1,500,000 matches. Rosalinda now reports all football, ice hockey and floor ball matches played in Sweden, which filled a need in the market. United Media, owned by Mittmedia and two other companies, developed the tool. 
Mittmedia has adopted a data-driven mindset and work process to gain a competitive edge over other local news sources. "We aim to deliver more content – faster, and provide it to the right person, at the right time and at the right place," said Mikael Tjernström, Mittmedia API Editor.
Faster publication and more personal and relevant content were also among the reason for Journalism++'s development of the automated news service Marple, which focuses on story finding and investigation, rather than text generation. according to Jens Finnäs, the organization's founder.
One of four Swedish projects to receive funding from Google's Digital News Initiative (DNI) this year, Marple is used for finding targeted local stories in public data. For example, Marple has analyzed monthly crime statistics and found a wave of bike thefts in Gothenburg and a record number of reported narcotics offences in Sollefteå.
"Open data has been a highly underutilized resource in journalism. We are hoping to change that," Finnäs said. "We don't think the robots will replace journalists, but we are positive that automation can make journalism smarter and more efficient, and that there are thousands of untold stories to be found."
The grant from Google's DNI gives Journalism++ a unique opportunity to test Marple and possibly turn it into a commercially viable product, Finnäs said.
More information:
Jens Finnäs: jens.finnas@gmail.com Twitter @jensfinnas 
Mikael Tjernström: Twitter @micketjernstrom
Photo by Photo by CC/FLICKR/Peyri_Herrera.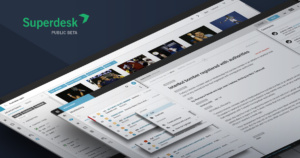 When IPTC member Sourcefabric presents their flagship product Superdesk – an extensible end-to-end news production, curation and distribution platform – they always recognize the importance of IPTC standard NewsML-G2 as its backbone.
As Sourcefabric CTO Holman Romero explained at the IPTC Summer Meeting in Stockholm (13 – 15 June 2016), Superdesk was built on the principles of the News Architecture part of the NewsML-G2 specification by the IPTC. This is because Superdesk is not a traditional Web CMS, but rather a platform developed from the ground up for journalists to manage the numerous processes of a newsroom.
"Superdesk is more than a news management tool built for journalists by journalists, for creation, archiving, distribution, workflow structure, and editorial communications," Romero said. "We at Sourcefabric also see it as the cornerstone of the new common open-source code base for quality, professional journalism."
NewsML-G2 is a blueprint that provides all the concepts and business logic for a news architecture framework. It also standardises the handling of metadata that ultimately enables all types of content to be linked, searched, and understood by end users. NewsML-G2 metadata properties are designed to comply with RDF, the data model of the Semantic Web, enabling the development of new applications and opportunities for news organisations in evolving digital markets.
There were several important factors that led Sourcefabric, Europe's largest developer of open source tools for news media, to the decision to use NewsML-G2:
IPTC has established credibility as a consortium of the world's leading news agencies and publishers. Additionally, NewsML-G2 has been adopted by some of the world's major news agencies as the standard de facto for news distribution. "Why reinvent the wheel?" Romero said. "IPTC's standards are based on years of experience of top news industry professionals."
NewsML-G2 met the requirements of Sourcefabric's content model: granularity, structured data, flexibility, and reusability.
NewsML-G2 met the requirements for Sourcefabric's design principals:

Every piece of content is a News Item.
Content types are text, image, video, audio.
Content profiles support the creation of story profiles and templates.
It can format items for content packages and highlights.
Content can be created once and used in many places. Sourcefabric refers to this as the COPE model: Create Once, Publish Everywhere. This structure enables and frees the content to be used seamlessly and automatically across multiple channels and devices, and in a variety of previously impossible contexts.
Sourcefabric also stresses the importance of metadata, the building blocks of "structured journalism." As explained by Romero in a recent blog post: "The foundation of structured journalism is built on the ability to access and locate enormous amounts of data from all over the web and from within the system itself (i.e. content from previous articles). Without providing valuable metadata for each of your stories and subsequent pieces of visual collateral, finding key information located inside of them becomes infinitely more difficult."
News organizations that use Superdesk include the Australian news agency AAP and Norweigian News Agency NTB. Other IPTC standards supported by the platform are NewsML 1, ninjs, NITF, Subject Codes, IPTC 7901.
Source code repositories are publicly available in Github: https://github.com/superdesk
About Sourcefabric: Sourcefabric's mission is to make professional-grade technology available to all who believe that quality independent journalism has a fundamental role to play in any healthy society. They generate revenue by IT services – managed hosting, SaaS, custom development, integration into existing workflows – as well as project-by-project funding, grants, donations.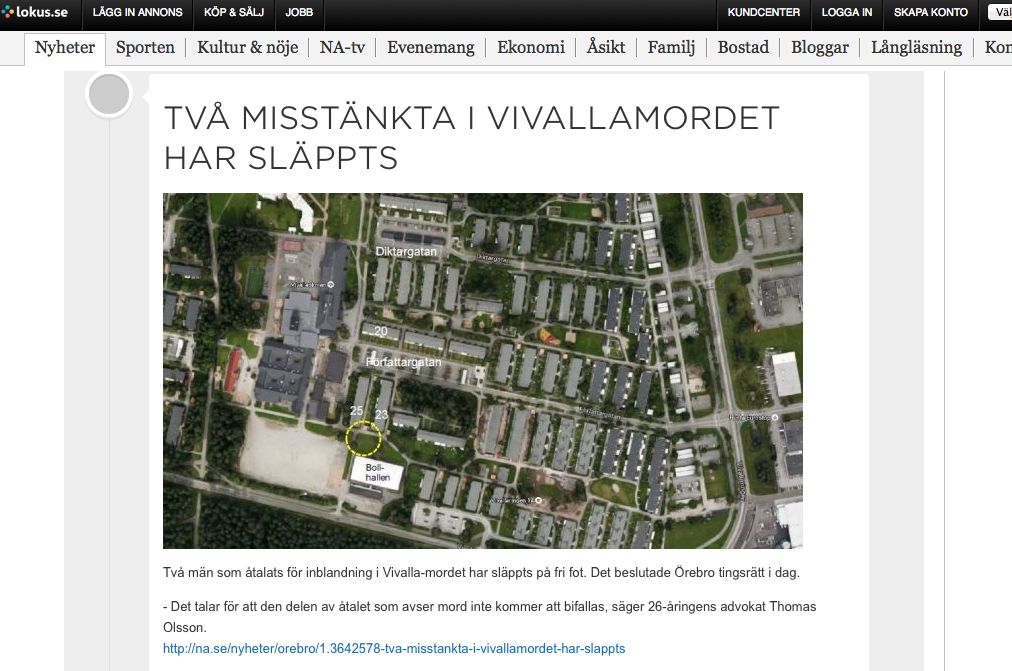 TT News Agency, an IPTC-member organization based in Sweden, has launched a new tool that will make it easy for news outlets to publish well-organized digital timelines in a vertical format.
TT:s Toolbox Timeline culls news items related to a particular subject or event onto a single Web page in chronological order. Each culled item has a headline, time stamp, photo or video, body text/news summary of the event, embedded content (such as tweets or video) and link to the original news item. The smaller news items compiled in succession tell the bigger-picture story in a logical and easy-to-digest format, while detailing its development.
Nicklas Larson, digital business developer for TT, says the advantages of TT:s Toolbox Timeline include its simplicity and vertical scroll, which is more suitable for mobile devices than a traditional horizontal format. The tool is also flexible and can be used for lists – not only time/date stories.
"The TT Toolbox in general and timeline tool in particular is a great example of how journalists and developers have been working together to create an easy-to-use tool for digital storytelling," said Larson. "TT uses the tool in editorial work every day, and now we want other digital publishers to take advantage of what we have developed."
TT:s Toolbox Timeline is currently being used by about 25 media clients. The tool is web-based and clients have access via their general log-in to TT's site.
"

Timeline of Vivalla Murder: This Has Happened,"
produced by local Swedish newspaper Orebro,
is one of the first working examples of TT:s Toolbox Timeline. It documented the unfolding story of a violent shooting and murder in Vivalla in July 2015, and its evolution to trial and related attempted murder in Markbacken in January 2016.
The timeline outlines the original murder news story, discovery of organized crime connections, police investigation and activity, suspects' arrests, and video of the highly publicized trial – while providing an overall frame of reference and telling the tragedy in its entirety.
Editors get a working preview of a timeline as well as embed codes with a publish button. Posts can be arranged via drag and drop, and design can be adjusted with TT:s CSS tool.
Two alternatives of the embed code are available using either iframe tags or JavaScript.

The JavaScript is fully responsive.
TT:s Toolbox Timeline is part of TT:s Toolbox suite, which also contains other programs for creating content, as well as interactive maps, quizzes, CSS, and more.

The same infrastructure (such as log-in, hosting) is consistent for all TT:s Toolbox items.
This will be the title of IPTC's presentation at the JPEG Privacy & Security Workshop held in Brussels (Belgium) on Tuesday, 13 October 2015.
The major goal for applying metadata to a photo is: associate permanently with it descriptions of its visual content and data for managing it properly. This is done for more than two decades by embedding the metadata into JPEG files. Now in an internet driven business world a JPEG file may take many hops in a supply chain and is exposed to actions by humans and/or software stripping off metadata values.
IPTC as the body behind the most widely used business metadata schema for photos is permanently asked by people from the photo business how their metadata could be protected against deletion. This presentation will show the requirements in detail and also considerations about different levels of protection to meet the needs of the originators of photos and the needs of parties downstream.
This topic will be presented by Michael Steidl, IPTC's Managing Director and lead of the Photo Metadata work.