Photo Metadata
IPTC Photo Metadata sets the industry standard for administrative, descriptive, and copyright information about images.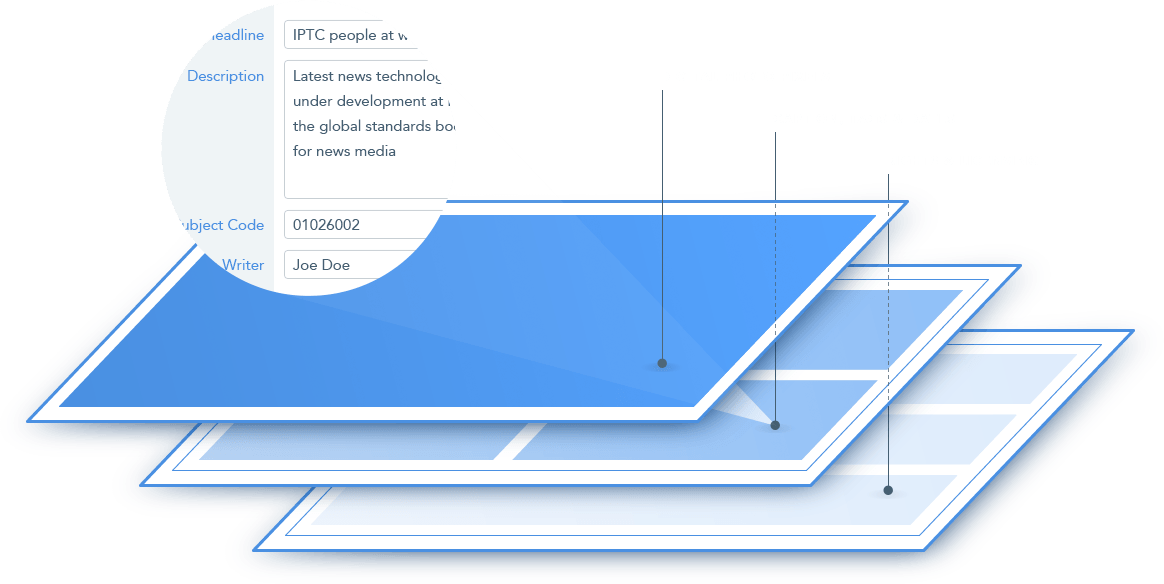 Critical to Photo and Related Businesses
Photo metadata is key to protecting images' copyright and licensing information online. It is also essential for managing digital assets. Detailed and accurate descriptions about images ensure they can be easily and efficiently retrieved via search, by users or machine-readable code. This results in smoother workflow within organizations, more precise tracking of images, and increased licensing opportunities.
Upcoming Events
IPTC Autumn Meeting 2023 - for IPTC members

Date(s)

2 - 4 October, 2023

Photo Metadata Conference 2024 - open to the public

Date(s)

Early 2024 to be confirmed

IPTC Spring Meeting 2024 - for IPTC members

Location

New York City, USA and online

Date(s)

15 - 17 April 2024
Latest News
We at IPTC receive many requests for help and advice regarding editing embedded photo and video metadata, and this has only increased with the recent news about the IPTC Digital Source Type property being used to identify content created by a generative AI engine. In response, we have created some guidance: Developers' and power users' […]