Categories
Archives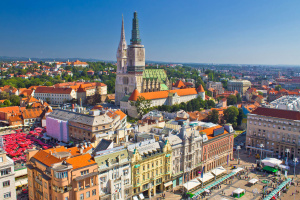 The International Press Telecommunications Council's (IPTC) Photo Metadata Conference 2016, on May 26 in Zagreb (Croatia), will focus on how to "Keep Metadata Alive and Intact" throughout the life cycle of images.
Held annually since 2007, this day-long annual event will address how information can be properly retained when images are moved from one person or system to the next, or through archiving processes. Speakers administrating the sessions – among the industry's most respected experts in image and data management, digital preservation, information architecture, and photography – will show how metadata is produced, used and preserved in new and innovative ways. 
The morning session will cover two topics with multiple presentations: "Protecting Metadata While Using Social Media," which will discuss results of the IPTC Social Media Photo Metadata Test 2016, including the finding that most photo metadata is removed when uploading or downloading images to many popular social media platforms. Some major media companies will discuss how they protect their metadata through this process. "Strongly Attached Metadata: What You Need to Know," featuring system vendors and speakers from photo businesses as well as a university, will cover how to apply and organize metadata in an efficient way, to keep it alive in distribution chains.
"Much time and money is spent to protect metadata in in-house systems," said Michael Steidl, managing director of IPTC and lead of its photo metadata workstream. "Therefore it is a business requirement to protect the descriptive data and rights information from getting lost. This conference will raise awareness and share knowledge about how to keep metadata alive."
During the afternoon sessions, Steidl will present a close to final draft of the much anticipated "IPTC Video Metadata Hub," a new technical recommendation which has been in development by IPTC since 2014 and is usable across many existing video standards. Sarah Saunders, expert in procurement and implementation of digital asset management systems, will also present the "Cultural Heritage Photo Metadata Panel" for Adobe software, which supports a rich set of metadata for cultural heritage objects shown in images. The panel can be downloaded for free and installed on a computer.
The Photo Metadata Conference 2016 will be held again in conjunction with the annual CEPIC Congress, in Zagreb (Croatia). Photographers, small and large photo agencies and libraries, and trade associations from the photo business are all encouraged to attend. Registration is required, either as participant of the CEPIC Congress, or through the Conference's registration form.
See detailed agenda and speakers.
Metadata is of high value for many parties in the photo business: photographers, libraries, agencies, archives. But many consider this only in a very limited context, not across many transitions in a supply chain or for a longer period.
The IPTC Photo Metadata Conference on 26 May 2016 in Zagreb (Croatia, Europe) will address how to avoid losing information when images are moved from one person or system to the next one or if they are kept in an archive for a long term.
All interested parties are welcome to participate: free-lance photographers, small and large picture agencies and libraries, and trade associations from the photo business.
IPTC invited experts to the News at a Crossroads symposium on 28 October 2015 to share predictions and outlooks about the most influential factors on the gathering, delivery and marketing of news today today and it brought together about 100 of leaders in the news industry.
Now a full documentation, including video, of this great event is available – come and see.
Adding metadata to images costs money but developments in the image industry indicate a real return for those who invest in their metadata workflow now. In an increasingly automated workflow metadata drives distribution and management in all sectors.
At the IPTC Photo Metadata Conference 2015 participants heard from practitioners and game changers in rights management about how quality metadata improves business. The conference was held on 4 June 2015 in Warsaw, Poland, in conjunction with the Cepic Congress 2015. Find slides and audio recordings of the presentations at phmdc.org
Last summer, I became Chairman of the IPTC. My goal as Chair is to make IPTC better by improving the face-to-face meetings and improving how we communicate. So, how are we doing?
We recently held our Spring face-to-face meeting in New York, NY. Feedback from attendees was that the meeting was a success.
One of the things we did differently in this meeting was to put less emphasis on formal reports from the different standards initiatives within IPTC and more focus on active discussions, even when not connected to a particular standard. We held five topical sessions:
Taxonomies in news and the semantic exchange
Sports working session on Sports-in-JSON and new semantic tools in SportsML 3
HTML in NewsML-G2
Video metadata
APIs
Generally, the feedback on these was very positive. The main complaint was that sessions were held in parallel, whereas some people wanted to attend more than one topic session at the same time.
Also, taking advantage of our location in NYC, we were able to include a wider net of organizations and individuals in our meeting than might other wise attend – including Bloomberg, NPR, Business Wire, PR Newswire.
Overall, the meeting was much less formal than in recent years – we only had one vote (for a NewsML-G2 update). Hopefully, the meeting was a little friendlier and less intimidating for new attendees.
We are planning on building on this experience for our next face-to-face meeting 1st-3rd June in Warsaw. You can see some of the ideas that have been suggested already and please get in touch if you would like to suggest a topical session for either Warsaw or our October AGM in London.
Stuart Myles
Chairman of the Board of Directors
An earlier version of this post appeared on smyles blog.