Categories
Archives
As the Chairman of the International Press Communications Council (IPTC), I believe there are hundreds of reasons to attend
IPTC's Autumn 2016 Meeting,
24 – 26 October in Berlin, but let's focus on just five for now. Our meetings are attended by professionals from the news industry, including media companies, image companies, libraries, digital asset management firms, and more.
Photo Metadata
is IPTC's most widely adopted
standard
, and in Berlin we will be introducing recommendations for video, which we hope will one day be as fundamental.
1.) Experience Video Day!
Be there LIVE for the launch of IPTC's
Video Metadata Hub Recommendation
. Speakers from video makers
, publishers and standards organisations
will talk about how video workflows can be improved using the Video Recommendation. They will discuss
how storing and exchanging metadata in a standard and consistent way can be done while supporting different technical video file formats.
2.) Meet like-minded professionals from all over the globe.
Grow your network – internationally. The IPTC is the global standards body of the news media and provides the technical foundation for the news ecosytem. Our consortium of news agencies and system vendors develop and publish technical specifications to promote the easy, accurate and inexpensive sharing of news and information. Learn from the experience of
the leading professionals who constitute the IPTC
– who are often facing the same challenges you are.
3.) Consider becoming an IPTC member: Influence and contribute to updates to standards.
IPTC membership
is an opportunity to be a part of a prestigious and prominent organization. It makes a statement about your business – that it is one of the news industry leaders and is committed to the effective exchange of information. IPTC allows members to request research and development in areas of specific interest to their business activities.
Participation in working groups
means the ability to request changes or make contributions to the development of standards.
There is often no need to re-invent the wheel. Several system vendors attend our meetings and demonstrate IPTC-supported publishing tools, as well as case studies of implementation at media organizations, libraries, and other industries. Companies find that attending these presentations helps clarify what type of program may best fit their organization's needs.
5.) Learn more about the EXTRA project.
Funded by a grant from the Google Digital News Initiative, IPTC is building an open-source rules-based classification Engine, dubbed "
EXTRA
." Learn why rules outperform statistical approaches to news classification and how you can participate in this exciting new initiative.

More information: Attend IPTC's Autumn 2016 meeting,
IPTC.org
.
Questions? Feel free to
contact me
or IPTC Managing Director
Michael Steidl
.
Twitter:
@IPTC
Join us for IPTC's Autumn Meeting 2016 in Berlin! Anyone interested in IPTC's work can attend our face-to-face meetings, held three times a year, or take part in regular conference call sessions as a guest. Our meetings are the perfect opportunity to network with industry peers, learn about emerging industry topics from leading professionals, and simplify product development with technical standards.
The venue for the Autumn 2016 Meeting is dpa Headquarter Berlin,  Markgrafenstraße 20, 10969 Berlin. Please contact us for hotel accommodations and conference registration information.
The agenda will include Video Day on 25 October: IPTC will release and introduce its new Video Metadata Hub Recommendation. Speakers from video makers, video suppliers, video publishers and system vendors will discuss how video workflows can be improved.
We'll also hear the latest news about the progress of the EXTRA project, as well as Permission & Obligation Expressions under development by a W3C Working Group with contributions from IPTC.
Additionally, the IPTC membership will hold its Annual General Meeting. Locations for IPTC's three face-to-face meetings per year are rotated worldwide, with at least one meeting held in Europe annually.
Interested in attending? Contact Us, please.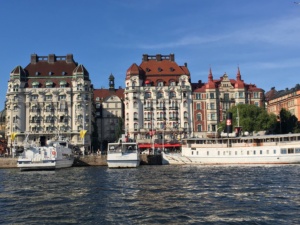 At our three-day summer meeting in Stockholm, 13-15 June 2016, about 30 IPTC member delegates and 10 invited experts networked and discussed emerging issues and challenges affecting technology and the news industry.
Thanks to the several news agencies and vendors who gave examples of IPTC standards as the backbone of their news exchange systems and products:
Mittmedia about its use of APIs, automated creation of text news by text robots, and data-driven journalism; Profium on the use of multicast; VG on integrating newsrooms with product and technology; Infomaker on its Newspilot publishing platform; Swedish news agency TT on their Toolbox and development of digital content, strategies, and new business; Sourcefabric on its Superdesk publishing platform; Journalism++ on robots – when, where why to start; Fotoware on its digital asset management software FotoWeb. Special thanks to Johan Lindgren and TT for helping us navigate Stockholm, as well as coordinate these presentations.
We approved SportsML 3.0, a major upgrade of the premier open standard for sports data, and NewsML-G2 version 2.23 to further refine the most widely-used standard for representing news and events across all media types.
We also talked about ideas for marketing the IPTC and ways to grow our membership. We will increase our discussion of relevant news and events, as well as information about how the IPTC's work is applied by news companies every day. We plan to produce more hands-on information about photo metadata as, judging from the traffic to our website, that's something a lot of people are looking for.
A new and exciting way to get involved with the IPTC is EXTRA: The EXTraction Rules Apparatus. We received a grant from Google's Digital News Initiative to build and freely distribute a multilingual open-source platform for rules-based classification of news content. If that sounds interesting, then get in touch to learn more.
Please consider joining us for our Autumn Meeting in Berlin (24 – 26 October 2016), which will feature a video workshop day, on 25 October. We plan to launch the Video Metadata Hub recommendation, a single set of video metadata properties covering the entire video workflow, including mappings and guidelines for many existing video standards.
If you have any questions about the IPTC or our Berlin meeting, please contact me at chair@iptc.org. I will be happy to discuss the benefits of becoming involved in IPTC or attending our meetings.
Regards,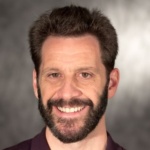 Stuart Myles
Chairman, IPTC / Director of Information Management, Associated Press
Stockholm photo: Jill Laurinaitis
IPTC's Summer Meeting takes place 13 June to 15 June in Stockholm. IPTC members, working groups and parties gather three times a year to discuss emerging industry topics, updates to standards and other IPTC projects.
The Summer Meeting will focus on a new major version the standard SportsML 3.0, a final draft of the Video Metadata Hub recommendation and the EXTRA project, funded by a Google DNI grant.
Presentations in Stockholm will be given by IPTC members and invited guests.
The full list of topics and presenters can be found at: https://iptc.org/events/summer-meeting-2016/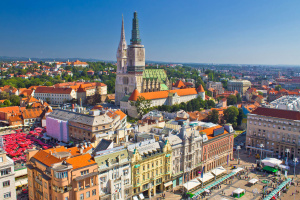 The International Press Telecommunications Council's (IPTC) Photo Metadata Conference 2016, on May 26 in Zagreb (Croatia), will focus on how to "Keep Metadata Alive and Intact" throughout the life cycle of images.
Held annually since 2007, this day-long annual event will address how information can be properly retained when images are moved from one person or system to the next, or through archiving processes. Speakers administrating the sessions – among the industry's most respected experts in image and data management, digital preservation, information architecture, and photography – will show how metadata is produced, used and preserved in new and innovative ways. 
The morning session will cover two topics with multiple presentations: "Protecting Metadata While Using Social Media," which will discuss results of the IPTC Social Media Photo Metadata Test 2016, including the finding that most photo metadata is removed when uploading or downloading images to many popular social media platforms. Some major media companies will discuss how they protect their metadata through this process. "Strongly Attached Metadata: What You Need to Know," featuring system vendors and speakers from photo businesses as well as a university, will cover how to apply and organize metadata in an efficient way, to keep it alive in distribution chains.
"Much time and money is spent to protect metadata in in-house systems," said Michael Steidl, managing director of IPTC and lead of its photo metadata workstream. "Therefore it is a business requirement to protect the descriptive data and rights information from getting lost. This conference will raise awareness and share knowledge about how to keep metadata alive."
During the afternoon sessions, Steidl will present a close to final draft of the much anticipated "IPTC Video Metadata Hub," a new technical recommendation which has been in development by IPTC since 2014 and is usable across many existing video standards. Sarah Saunders, expert in procurement and implementation of digital asset management systems, will also present the "Cultural Heritage Photo Metadata Panel" for Adobe software, which supports a rich set of metadata for cultural heritage objects shown in images. The panel can be downloaded for free and installed on a computer.
The Photo Metadata Conference 2016 will be held again in conjunction with the annual CEPIC Congress, in Zagreb (Croatia). Photographers, small and large photo agencies and libraries, and trade associations from the photo business are all encouraged to attend. Registration is required, either as participant of the CEPIC Congress, or through the Conference's registration form.
See detailed agenda and speakers.
Metadata is of high value for many parties in the photo business: photographers, libraries, agencies, archives. But many consider this only in a very limited context, not across many transitions in a supply chain or for a longer period.
The IPTC Photo Metadata Conference on 26 May 2016 in Zagreb (Croatia, Europe) will address how to avoid losing information when images are moved from one person or system to the next one or if they are kept in an archive for a long term.
All interested parties are welcome to participate: free-lance photographers, small and large picture agencies and libraries, and trade associations from the photo business.
IPTC invited experts to the News at a Crossroads symposium on 28 October 2015 to share predictions and outlooks about the most influential factors on the gathering, delivery and marketing of news today today and it brought together about 100 of leaders in the news industry.
Now a full documentation, including video, of this great event is available – come and see.
Adding metadata to images costs money but developments in the image industry indicate a real return for those who invest in their metadata workflow now. In an increasingly automated workflow metadata drives distribution and management in all sectors.
At the IPTC Photo Metadata Conference 2015 participants heard from practitioners and game changers in rights management about how quality metadata improves business. The conference was held on 4 June 2015 in Warsaw, Poland, in conjunction with the Cepic Congress 2015. Find slides and audio recordings of the presentations at phmdc.org
Last summer, I became Chairman of the IPTC. My goal as Chair is to make IPTC better by improving the face-to-face meetings and improving how we communicate. So, how are we doing?
We recently held our Spring face-to-face meeting in New York, NY. Feedback from attendees was that the meeting was a success.
One of the things we did differently in this meeting was to put less emphasis on formal reports from the different standards initiatives within IPTC and more focus on active discussions, even when not connected to a particular standard. We held five topical sessions:
Taxonomies in news and the semantic exchange
Sports working session on Sports-in-JSON and new semantic tools in SportsML 3
HTML in NewsML-G2
Video metadata
APIs
Generally, the feedback on these was very positive. The main complaint was that sessions were held in parallel, whereas some people wanted to attend more than one topic session at the same time.
Also, taking advantage of our location in NYC, we were able to include a wider net of organizations and individuals in our meeting than might other wise attend – including Bloomberg, NPR, Business Wire, PR Newswire.
Overall, the meeting was much less formal than in recent years – we only had one vote (for a NewsML-G2 update). Hopefully, the meeting was a little friendlier and less intimidating for new attendees.
We are planning on building on this experience for our next face-to-face meeting 1st-3rd June in Warsaw. You can see some of the ideas that have been suggested already and please get in touch if you would like to suggest a topical session for either Warsaw or our October AGM in London.
Stuart Myles
Chairman of the Board of Directors
An earlier version of this post appeared on smyles blog.