Categories
Archives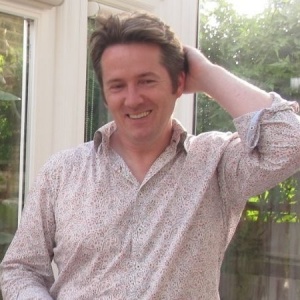 It is with great sadness that we report that Andrew Read passed away suddenly on Sunday 8 November, 2020.
Andy was a passionate member of the IPTC for over 20 years, first through Reuters, then Thomson Reuters and most recently as the BBC's main representative at the IPTC.
Andy contributed to NewsML-G2 and the IPTC News Architecture, RightsML and other rights-related work, and followed our other work including Photo Metadata and our sports standards. A frequent attendee and speaker at our face-to-face IPTC member meetings,  Andy also helped to organise IPTC's London meetings, including the special Rights Day in 2013 and Rights Management in News day in 2017.
A committed believer in the benefit of industry organisations, he also contributed to the EBU's metadata activities and organised collaborations with the DPP. Just a few weeks ago at the IPTC Autumn 2020 Meeting, Andy presented his most recent project at the BBC, an adaptation of the Guardian's open-source digital asset management system for use as the BBC's main image asset library. He was always making connections between IPTC members and outside organisations, research projects and startups, and loved bringing people together to discuss what technology can bring to the media industry.
Andy will be fondly remembered by all of his IPTC colleagues for his friendly, supportive manner and willingness to help anyone with anything.
When IPTC members get together it often feels like a family reunion, and Andy has been a key part of the IPTC family for the past 20 years. He will be sorely missed.
UPDATE: If you would like to share your memories of Andy or make a donation to his preferred charity, please see the tribute site: https://andyread.muchloved.com/