Categories
Archives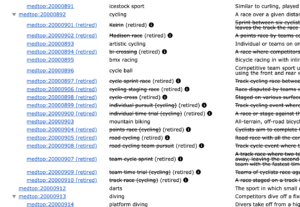 The IPTC News Codes Working Group has just released a new batch of changes to the IPTC NewsCodes family of controlled vocabularies.
Note that we skipped the Q2 update this year because there weren't many changes, and also because there were already so many changes in Q1 of this year.
Media Topic changes
Here's a summary of changes to Media Topic vocabulary:
Change to Media Topic tree browser
We have made a small change to the Media Topic tree browser tool: we now display a small "i" icon next to the label name for terms that have notes defined.
The terms that have notes are usually retired terms, and the note gives the user information regarding which terms should be used instead of the retired term. But in other cases notes are used to help explain changes or clarify usage.
Changes to other vocabularies
Other vocabularies have also been updated:
Thanks to the representatives from IPTC members AFP, NTB, Bonnier News, ABC Australia, Bloomberg, New York Times and Associated Press for their contributions to the changes this quarter via the NewsCodes Working Group.
We are still working on our regular review of Media Topics – currently we are in the middle of a review of the Economy branch. The review is not yet complete but we hope for it to be ready for the Q4 or Q1 update.